Dell's industry expertise and presence in the PC gaming space just went into overdrive with the launch of Alienware and Inspiron gaming systems for players of all levels and price points. Available starting Jan. 17 in Australia and New Zealand, Dell will add an Inspiron gaming line built for price-conscious gamers who require performance demanded by today's most popular PC games.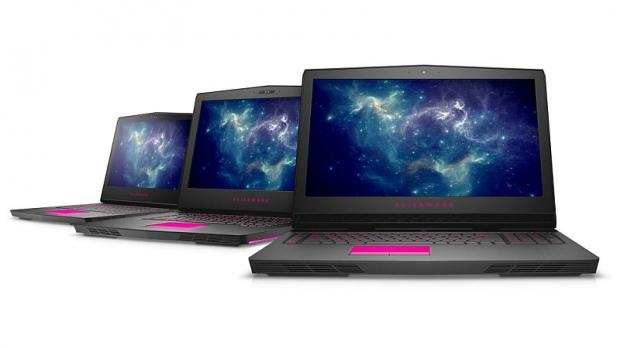 This move complements what Dell already offers with Alienware's 20 years of gaming excellence, pioneering specialty high-performance gaming PCs unrivaled in their engineering and innovation. Since joining the Dell family a decade ago, Alienware has grown into a leading gaming brand worldwide and brings industry-first innovation and uncompromised design to gamers who demand an edge on their competition.
Dell introduces new Inspiron 15 Gaming laptop with 1080p high-performance gaming and NVIDIA GTX 10 series graphics starting at $1899 AUD/$2099 NZD

4K game play and stunning VR experiences from new Alienware systems loaded with 7th Gen Intel Core processors and the most powerful NVIDIA graphics
Dell solutions for every gamer
While Alienware caters to gamers wanting a high-performance, premium PC gaming rig, there is an unmet need for performance gaming systems that are more affordable. Recognizing that not everyone plays the same way, adding the new Inspiron gaming line gives gamers a better range of price points and systems ready to game straight out of the box. The newest Inspiron 15 Gaming laptop, launching this month, is just the first introduction gamers can expect to see from Dell's Inspiron gaming line. Dell is committed to investing in and growing its gaming portfolio for price-conscious players.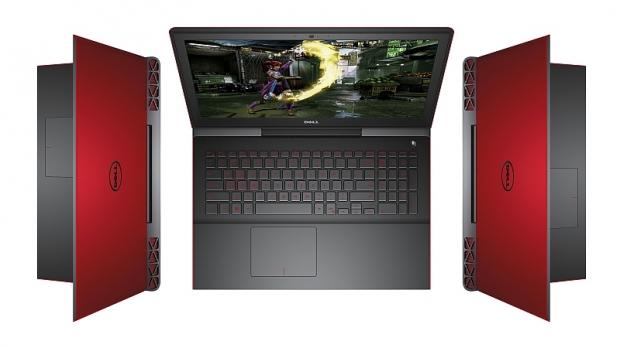 Inspiron 15 Gaming - (midsize notebook in red or black)
Dedicated forward and rearward thermal outlets; dual fans, oversized pipes and heat exchangers keep everything cool for uninterrupted extended gaming sessions

Available with 7th Gen Intel Quad Core processors and NVIDIA's Pascal graphics, including NVIDIA GeForce GTX 1050Ti, provide sharp, detailed game imagery with realistic shadows, textures and effects

Anti-glare ultra-high definition display provides clarity, even in bright environments

Waves MaxxAudio Pro provides audio controls and tuning that makes the most of the laptop's speaker enclosures and subwoofer, providing a soundstage with stunning dimensionality for music and videos

A deep-reserve 74 WHr battery keeps users in the game or binge-watching longer between charges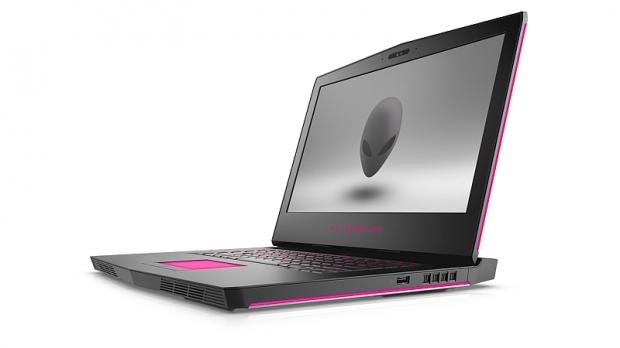 Alienware: premium gaming experience
Built for 4K gaming, virtual reality and the fiercest demands of the very latest PC games, Alienware stands apart as the brand for specialty high-performance gaming. The Alienware lineup includes VR and 12k-capable rigs, plus new VR-ready notebooks that boast a long list of engineering advancements.
With new 7th Gen Intel Core processors, new NVIDIA graphics, plus added SSD technology, Alienware pumps up performance for the New Year. That means more options for Alienware 13, 15 and 17 laptops, including optional 99WHr batteries on the Alienware 15 and 17 for up to 10 or more hours of battery life with a Full HD display.
The Alienware Aurora midsize desktop ratchets up performance with the new Intel processors; up to 10% performance increase in Cinebench R15 CPU and +18% in 3DMark's Time Spy CPU, just what gamers need to kick off 20173.
Pricing and availability
The Dell Inspiron 15 Gaming notebook will be available at JB Hi-Fi and Dell.com.au beginning Jan. 17th in ANZ., starting at $1899 AUD/$2099 NZD.

Updated Alienware 13, 15, and 17 notebooks will be available as of Jan. 6th with an entry price of $2099 AUD/$2399 NZD.

The updated Alienware Aurora will be available in February for ANZ.
Last updated: Sep 1, 2017 at 12:58 am CDT