Simplygon enables future of virtual development with open access to software
Today, Simplygon, the pioneer and market leader of automatic real-time 3D data preparation and optimization, announced it will offer its flagship product for free to indie developers and educational or non-commercial organizations. This bold move allows real-time, interactive 3D experience developers to easily integrate industry leading software into their pipeline. Additionally, a new pricing structure will be offered to small businesses, enterprises and gaming studios to ensure the technology is accessible across industries.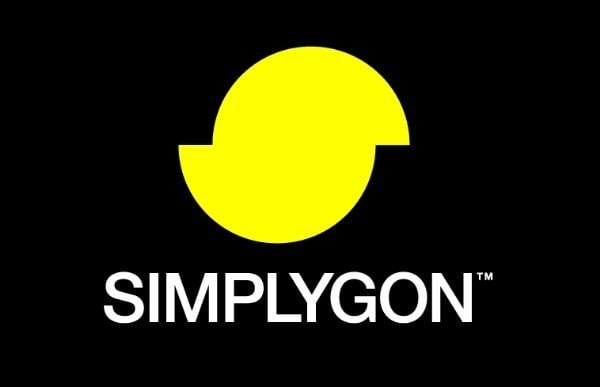 Developers can benefit from utilizing industry leading optimization software to meet future needs with virtual, augmented and mixed reality creation across key platforms
Simplygon consistently delivers exceptional visual quality while optimizing graphics performance across platforms. Already utilized by more than 80 per cent of top gaming publishers and across 300 AAA titles, this new pricing model enables wider access for up and coming developers, creating a level playing field to develop content across any 3D platform. Simplygon is currently working with a number of companies, including:
Gaming publishers: Microsoft, Sony, Telltale Games

Game engines: CryEngine, Lumberyard, Stingray, Unity, Unreal Engine 4

Hardware manufacturers: HTC Vive, Microsoft HoloLens, Oculus
"Simplygon's polygon-reduction technology has been key to optimizing performance on Paragon and other leading-edge Epic games," said Tim Sweeney, founder and CEO of Epic Games, the creators of Unreal Engine. "We're super-happy that this technology will now be much more widely available to indies, students, and academics for free! This puts world-class performance and visual fidelity within the reach of far more developers."
The innovations occurring in AR and VR represent the biggest technological revolution today across multiple sectors and industries. As the industry moves towards a tipping point where these technologies become mainstream, Simplygon is committed to supporting the vision of what's possible with virtual worlds and providing technology to bring it to life.
"Virtual and augmented reality is a major focus for a lot of companies, not just in gaming, but also in areas such as retail, automotive and aerospace," said Matt Connors, CEO of Simplygon. "Optimization plays a huge role in further developing content across various platforms. The ability for us to provide a level playing field to developers is a move we believe will change the future of the industry, seeing virtual worlds soon becoming a mainstay in living rooms, retail stores and even offices."
Gaming and non-commercial developers interested in trying out Simplygon, can learn more here. For small business and enterprise information, please visit here.
Quotes from our Partners and Customers:
Microsoft HoloLens
"The Simplygon solution is a tremendous offering for developers to optimize large complex assets for Microsoft HoloLens by reducing the assets complexity while still maintaining a high fidelity appearance. The reduction in cost barriers enables broad access to Simplygon's solution and allows developers additional tools to continue building out the ecosystem."
--Cris Derr, Director of Holographic Academy for Microsoft HoloLens
Unity
"Unity's committed to providing creators with powerful tools that make it easier to develop beautiful games and experiences, a philosophy our friends at Simplygon share. Simplygon enables any developer or content creator to do the kinds of graphical optimizations that used to require an expert artist and programmer, and in a fraction of the time. When used by experts, Simplygon can push the graphics quality bar forward a generation. At times it feels like magic...turning time-consuming, repetitive operations into a push-button solution. It's why we're not only proud to host Simplygon in the Asset Store but why we rely on it for our own projects."
--Scott Peterson, Creative Director at Unity Technologies
Solfar
"Simplygon was key to enabling the creation of Everest VR, which allows you to scale this iconic mountain in a series of real-time 3D scenes. Using Simplygon, we were able to automatically optimize scenes that comprised as much as 2 billion polygons down to 25 million polygons distributed on 5 LOD levels, resulting in a VR Experience that not only delivers unrivalled visual performance in Unreal Engine for PC and console platforms but also at the extremely high framerate that VR demands while maintaining fidelity with the original data."
--Kjartan Pierre Emilsson, CEO at Solfar Studios
TurboSquid
"Many of our artists use Simplygon to quickly generate high-quality decimations prior to publishing, as a good set of LODs can add a ton of value to their model on TurboSquid. At the same time, customers can take advantage of a larger portion of our catalog by using Simplygon to easily optimize a TurboSquid model that might otherwise be considered too dense for their project. It's been great to see Simplygon emerge as an industry standard, and we look forward to even greater adoption now that it's free."
--Matthew Hales, Vice President at Immersive Technology at TurboSquid
CRYENGINE
"CRYENGINE has always been associated with unrivalled power and industry-leading innovation, and partnering with Simplygon reaffirms our commitment to equipping developers with today's best technology tools. 3D entertainment is entering an exciting new era of immersion, with ever increasing demands for higher performance and resolution. The impressive level of optimization enabled by Simplygon unquestionably supports and compliments the multi-platform capabilities and game-changing visual fidelity at the core of CRYENGINE."
--Frank Vitz, Creative Director at CRYENGINE
Allegorithmic
"Allegorithmic has always been a pioneer in making the best technologies accessible to everyone and we're truly happy to see our friends at Donya Labs jumping in the "indie-friendly" bandwagon. I can't see any rational reason to not use Simplygon as it's a terrific time saver, now at low cost."
--Alexis Khouri, Executive Vice President at Allegorithmic
Last updated: Sep 1, 2017 at 12:58 am CDT
PRICING: You can find products similar to this one for sale below.

United States: Find other tech and computer products like this over at Amazon.com

United Kingdom: Find other tech and computer products like this over at Amazon.co.uk

Australia: Find other tech and computer products like this over at Amazon.com.au

Canada: Find other tech and computer products like this over at Amazon.ca

Deutschland: Finde andere Technik- und Computerprodukte wie dieses auf Amazon.de
Related Tags