Today at the Canalys Channels Forum, AMD (NASDAQ: AMD) debuted the Lenovo ThinkCentre M715 Tiny and ThinkPad E475 and E575, new commercial desktop and notebooks featuring 7th Generation AMD PRO APUs (formerly codenamed "Bristol Ridge PRO"). AMD PRO APUs are built for business, with robust security, reliability, and increased energy efficiency to help protect customers' IT investments.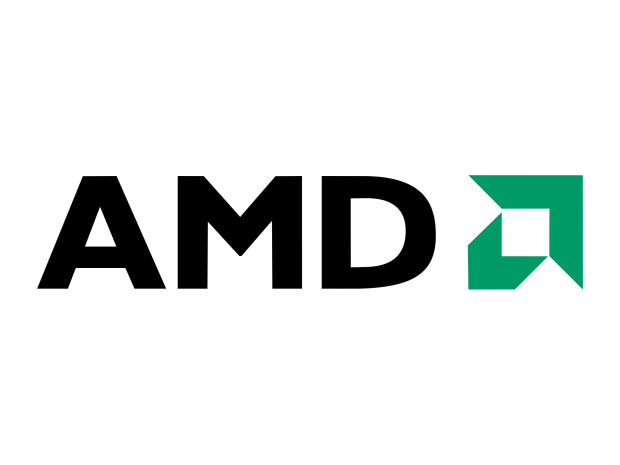 "These latest AMD PRO based-systems from Lenovo are optimized for business and deliver increased computing and graphics performance, at levels that meet the highest of customer expectations," said Jim Anderson, senior vice president and general manager, Computing and Graphics Group, AMD.
"These systems combine commercial-grade quality, performance, and stability, with excellent video and audio capabilities, helping ensure businesses are more productive and collaborative. We are thrilled to partner with Lenovo to bring this technology to companies and enterprises around the world."
"Businesses today are constantly evolving, demanding better performance, security, manageability, and usability from their computers. This is why Lenovo provides innovation both inside and outside our commercial products and works with partners like AMD, who bring a similar focus on giving users the best experience possible," said Bai Peng, vice president notebook business, PC & Smart Device Business Group at Lenovo.
"The ThinkPad E475 and E575 notebooks and ThinkCentre M715 Tiny, based on the AMD PRO processor portfolio, enables businesses to deliver real-world performance and dependability optimized for business' needs."
Enabled by 7th generation AMD PRO processors the new Lenovo desktop and notebooks help ensure sensitive data and trusted applications remain secure with dedicated AMD Secure Processor technology.
AMD PRO APUs meet users' growing requirements by providing up to 14% more compute performance, up to 22% more graphic performance, and up to 32% more energy efficiency[i], than the previous generation AMD PRO processors. Open standards and CPU-agnostic DASH manageability allows IT departments to easily integrate and manage systems while the new AMD AM4 desktop infrastructure provides a stable and upgradable platform for the future.
New Lenovo ThinkCentre Desktop
Lenovo is breaking new ground with the ThinkCentre M715 Tiny. Despite being only one liter in size, the ThinkCentre M715 Tiny packs a punch. At 94% smaller than a traditional desktop tower[ii], IT managers can place the tiny M715 almost anywhere with optional under desk, wall, and monitor back mounting options.
The 35W 7th generation AMD PRO processors were designed for ultra-small form factor PCs providing superb compute and graphics performance with excellent efficiency. For example, performance of the new AMD PRO A12-9800E is equivalent to the system performance of the prior generation AMD PRO A10-8750, at close to 1/3 of the power[iii]. The ThinkCentre M715 Tiny is a high performance, ultra-compact desktop that can be used almost anywhere.
New Lenovo ThinkPad Notebooks
The new thin and light ThinkPad E475 and E575 provide a superb mix of performance, mobility, and security. Weighing as little as 4.1lbs. (1.87kg) and measuring less than 1 inch (23.7mm) thin the new ThinkPad notebooks offer excellent mobility and excellent battery life for extended productivity. The E475 and E575 offer an outstanding user experience with AMD Radeon R5 M430 graphics, enhanced VOIP features, and improved microphones for excellent videoconferencing.
The Lenovo ThinkPad E475 and E575 will be available on November 7th. The ThinkCentre M715 Tiny is available on October 31st[iv].
Supporting Resources
For information on AMD PRO please visit www.amd.com/pro
Become a fan of AMD on Facebook
Follow AMD on Twitter
Join AMD on Google+
Last updated: Sep 1, 2017 at 12:58 am CDT