Syber Gaming, a division of CyberPowerPC, today announced delivery of its C Series, a small form factor system maximized for space while giving users a fully-powered 6th generation Intel Core-based rig that's both virtual reality (VR) and 4K ready.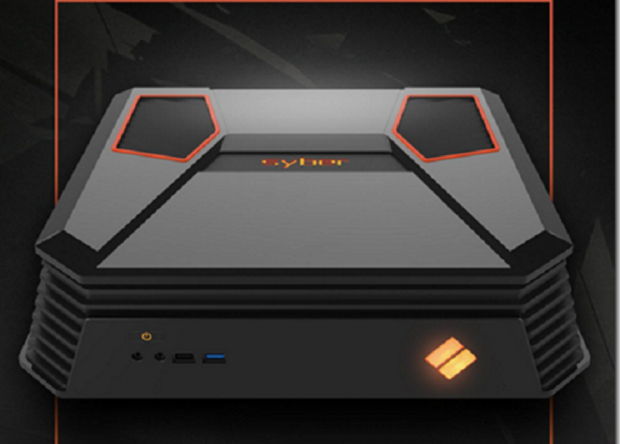 The Syber C Series continues Syber's push into delivering VR-ready gaming PCs with a series of four models; the Core, Pro, Elite, and Xtreme. All offer much greater flexibility than current gaming consoles with the ability to run current Xbox One and Microsoft Windows game titles as well as Steam-based games. Featuring superior ventilation and the ability to easily customize and upgrade the systems, the C Series will be a work horse long after gamers level-up from their consoles. The Syber Gaming C Series starts at $795.
The Syber C Core base model comes standard with a custom designed Syber C mini-itx chassis; 6th Generation Intel Core i5-6400 Processor; NVIDIA GeForce GTX 1060 graphics card; 8 GBs of DDR4 memory; 1TB SATA III hard drive, and Microsoft Windows 10 64-bit installed.
The Syber C Xtreme model, starting at $1,995, features Intel's Core i7-6800k CPU and the NVIDIA GTX 1080 8GB, the most advanced gaming graphics card available. The GTX 1080 graphics card, delivers up to three times the performance of previous graphics cards and pumps out 90 frames per second, the standard for VR, in order to keep pace with the action and avoid feeling queasy. Every Syber C Series is compatible with the leading VR headsets such as HTC Vive and Oculus Rift and will play latest titles and future game releases at their highest settings. The C Series connects via HDMI to your HDTV or monitor and has both 4K and VR capabilities.

All Syber C Series gaming PC's can be custom configured with a number of hardware options, including high-performance gaming memory, solid state drives, graphics cards, and gaming peripherals. Fully-assembled systems from Syber Gaming include a 3-year limited warranty and lifetime tech support via chat, email or telephone.
image
The Syber C Series measures: Length (Top): 38cm; Length (Bottom): 42cm; Height: 13cm; Depth: 34cm. It weighs approximately 15 lbs.
For more information visit http://sybergaming.com/c-series
For media resources visit http://sybergaming.com/resources
Last updated: Sep 1, 2017 at 12:58 am CDT