GIGABYTE TECHNOLOGY Co. Ltd, a leading manufacturer of motherboards and video cards, is pleased to announce the launch of four new models joining the company's extensive list of Intel Thunderbolt 3 certified devices: the BRIX GB-BSi5T-6200, GB-BSi5HT-6200, GB-BSi7T-6500 and GB-BSi7HT-6500.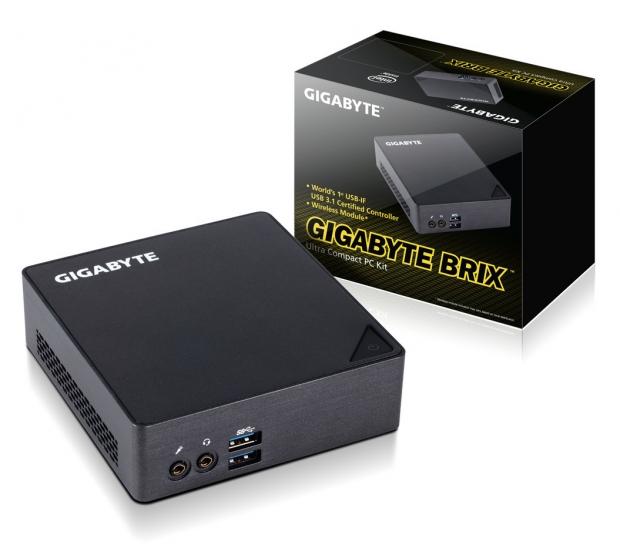 Featuring the latest Intel 6th generation Core processors, and now official support for the world's fastest transfer protocol with Thunderbolt 3 over USB Type-C port, these new BRIX enter a new category of their own as a powerfully compact high-end PC.
Redefining the Desktop PC
Challenging the essence of how we define a desktop PC, GIGABYTE engineers have developed an ultra-compact PC with a brushed aluminum surface chassis design. Ideal for a broad range of computing applications at home or in the office, the BRIX expounds sheer simplicity and convenience. With a comprehensive choice of processors covering the entire performance spectrum, the BRIX sets a new standard for desktop miniaturization that makes it perfect as a discreet HTPC/multimedia hub, an ultra-low power PC for the family, an office PC or as a digital signage unit.
Intel Thunderbolt 3 Controller, Opening a World of New Possibilities
The new Thunderbolt 3 protocol, which is available over a USB Type-C connector on the back panel of the GIGABYTE BRIX T models, brings an unprecedented single-wire bandwidth of up to 40 Gb/s -- twice more than the previous generation of Thunderbolt! This incredible increase in bandwidth is also accompanied with support for different protocols such as DisplayPort 1.2, which is able to drive a 4K resolution display at 60 FPS, and USB 3.1, also backwards compatible with USB 3.0 and USB 2.0, opening up a world of new possibilities. Additionally, Thunderbolt 3 over USB Type-C has the ability to daisy-chain up to 6 devices, helping you to declutter your desktop and have a true one-cable solution.
Reversible USB Type-C with USB 3.1
GIGABYTE introduces the ultra-fast 10 Gb/s USB3.1 Gen. 2 protocol to its BRIX units over the new reversible USB Type-C port. Powered by the Intel USB3.1 controller which utilizes 4 PCIe Gen. 3 lanes, the GIGABYTE BRIX Type-C port is presented with a wide and uncompromised bandwidth to reach the limits of the USB 3.1 protocol and make back-ups or file transfers as quick as possible.
Multiple Display Support
Without the need for an additional video card, the BRIX offers support for multiple displays via the Mini-DP and HDMI 2.0 ports. Thanks to Thunderbolt 3, you can alternatively configure your multi-display setup from the Mini-DP to the Type-C port. The BRIX offers a variety of configurations which makes it the perfect choice as a high productivity PC in a professional and a home environment. Other use case scenarios may include industrial and commercial multi-display applications.
Connectivity Worthy of a Desktop Tower
The BRIX is truly a one of a kind, versatile and flexible PC. Despite its compact footprint and slim profile, the BRIX offers plenty of connectivity with four USB 3.0 ports, one USB Type-C port (USB3.1 and Thunderbolt 3), one SD card slot, an HDMI 2.0, a Mini-DP (DisplayPort 1.2), gigabit LAN as well as headset and microphone jacks. Additionally with its bundled VESA bracket, it offers a simple and elegant way to turn any VESA compliant display or TV into a full-featured PC or digital signage unit.
For more details about Thunderbolt 3:
https://thunderbolttechnology.net/
For more details on the launch of the GB-BSi7T-6500:
http://www.gigabyte.com/products/product-page.aspx?pid=5784#ov
For more details on the launch of the GB-BSi7HT-6500:
http://www.gigabyte.com/products/product-page.aspx?pid=5786#ov
For more details on the launch of the GB-BSi5T-6200:
http://www.gigabyte.com/products/product-page.aspx?pid=5785#ov
For more details on the launch of the GB-BSi5HT-6200:
http://www.gigabyte.com/products/product-page.aspx?pid=5787#ov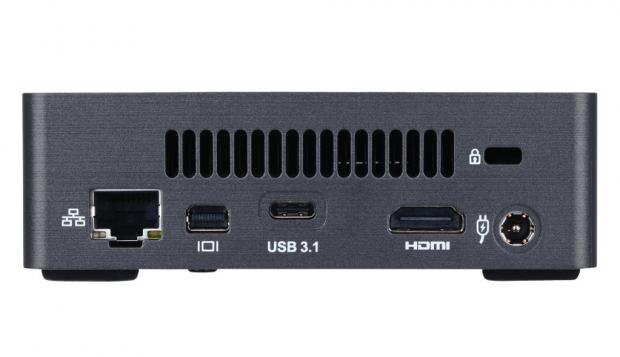 Last updated: Apr 7, 2020 at 12:11 pm CDT