Japanese cooling expert Scythe extends the GlideStream series by announcing a brand new model with PWM-support and built-in fan controller. Scythe's GlideStream 120 fan series is based on further development of the very popular Scythe Slip Stream fan series. The new GlideStream 120 PWM SC fan combines the outstanding advantages of the GlideStream series such as the "small hub & large blades" concept for increased airflow at low fan speeds and new features, including PWM support and the innovative 3-step switch.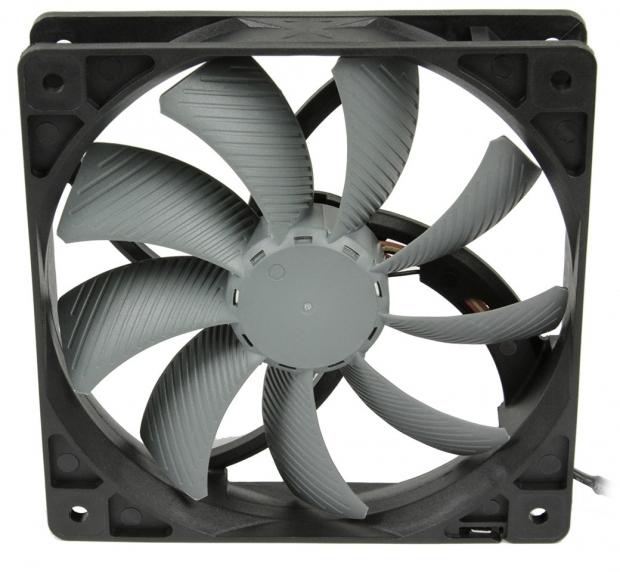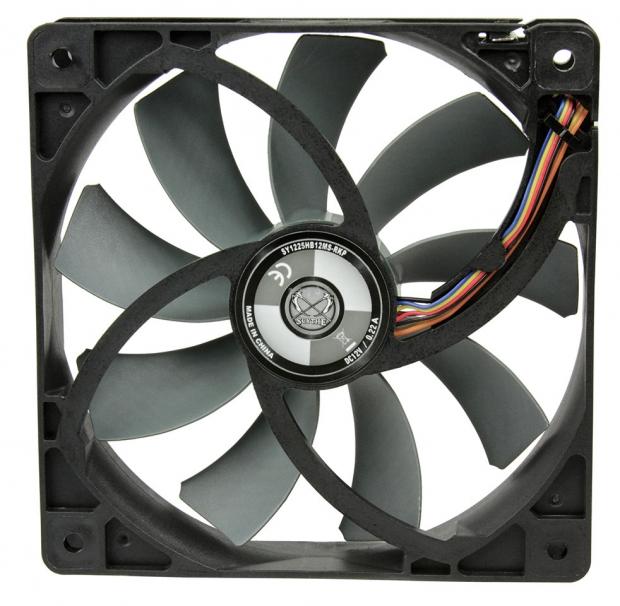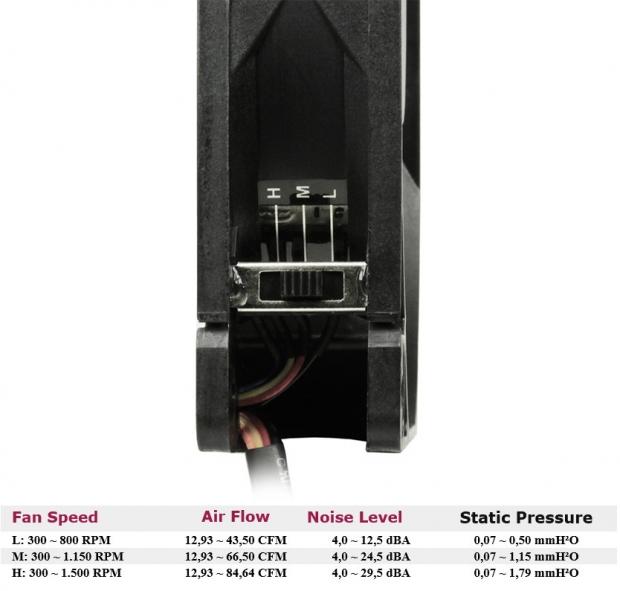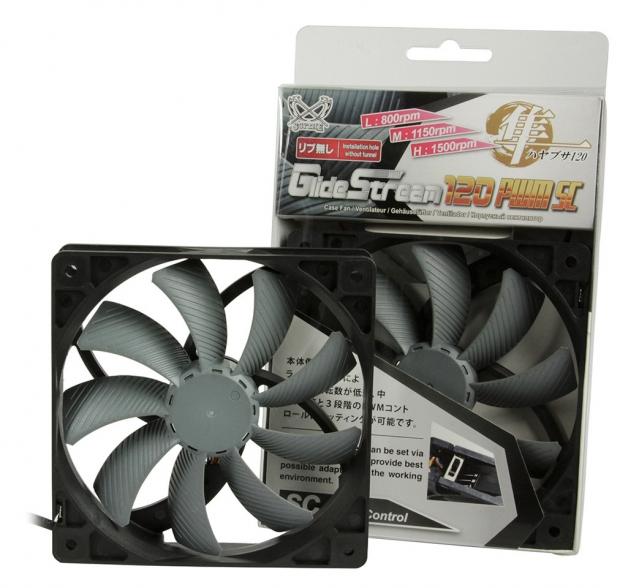 Scythe took a very different approach when developing the GlideStream 120 PWM SC fan. The new fan offers not only the support of PWM-signal based fan control, but provides users with the unchallenged opportunity to switch between one of the three possible options for maximum fan speed. Scythe attached a 3-step switch to the fan, which limits the fan speed to either 800, 1.150 or 1.500 RPM. The PWM curve is adjusted according to the set position on the fan without the necessity to adjust the applied voltage. Thanks to this feature, GlideStream 120 PWM SC can be used for very silent operation in the fan speed range between 300 and 800 RPM and switched to more powerful mode anytime, when it is required. This way Scythe was able to combine the fan speed ranges of three different case fans in only one model without compromising the PWM support.
GlideStream 120 PWM SC utilizes the unique features of the GlideStream series, including the grooved blade design, which reduces air resistance and therefore achieving lower operating noise and the "small hub & large blades" design. Transfer of vibrations from the fan to the PC Case can be reduced thanks to the supplied insulating rubber mounters. To further ease the installation process and increase the compatibility, Scythe Glide Stream 120 PWM SC is utilizing installation holes without tunnels and comes with a 3-pin to 4-pin adapter.
New Scythe Glide Stream 120 PWM SC fan with the model number SY1225HB12MS-RKP is available as of today at MSRP of 7,50 EU (w/o VAT/TAX).
Last updated: Apr 7, 2020 at 12:11 pm CDT