t eSPORTS is excited to announce the new CHALLENGER PRIME RGB Membrane Gaming Combo that packs a whole lot of features at a budget friendly price. Featuring an enhanced colorbar concept, our basic customizable backlighting has been evolved for extreme customization. The Challenger Prime RGB gives a spectrum of visual effects featuring multicolor backlighting and provides users the easiest way to customize their keyboard! Brightness can be adjusted via the dial in the front center of the keyboard. As with the CHALLENGER series of keyboards, the CHALLENGER Prime also features onboard memory for setting dedicated macro keys. In addition, there are multimedia keys, shortcut keys, repeat rate and poll rate adjustment keys! The New Challenger Prime RGB Combo is now available at TtBUY USA (store.thermaltakeusa.com)
Further information from Thermaltake at CES 2016 is available on our dedicated CES 2016 website: http://ces2016.thermaltake.com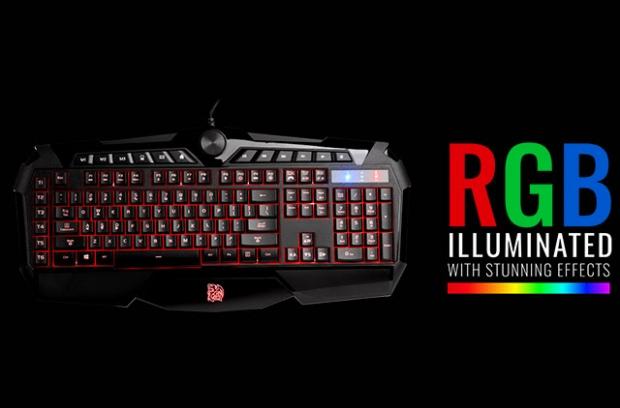 Multicolor Backlighting
The CHALLENGER PRIME RGB keyboard uses multicolor backlighting that you can show off no matter where you are gaming! You can customize the lighting to any colors you like with our software (downloaded at our website)! It also comes with 3 lighting effects pulse jumping, spectrum running and static lighting. We designed a RGB keyboard that offers better, stronger colors and features that fit all needs! With all these beautiful colors on this membrane keyboard, you can color up your keyboard and power up your battle!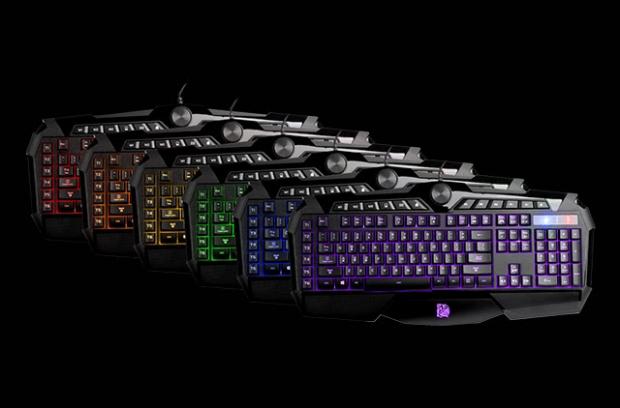 Stylized Gaming Design with RGB Illumination
We're keeping the design from the previous CHALLENGER Prime as it features an aggressive styling in the keyboard frame to add to your gaming atmosphere. The keyboard is an essential weapon when you game, so it should look like one too! Furthermore, we're adding mood to every gaming session by adding the Spectrum Running effect to our CHALLENGER Prime RGB Gaming Mouse where the battle dragon logo and side panels change colors from one to another by color fading or you can choose one color from the spectrum!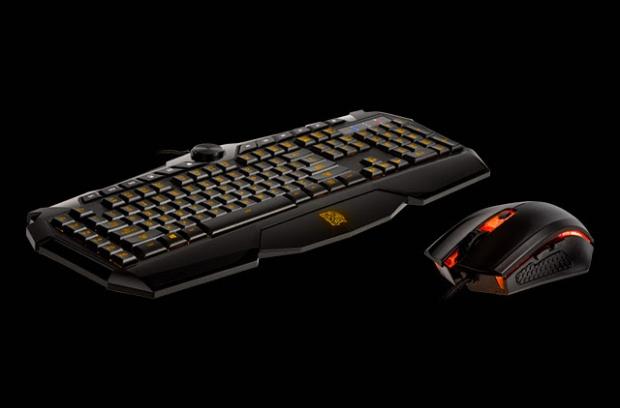 On-The-Fly Macro Recording Technology
The CHALLENGER Prime RGB can now record macros on-the-fly without using software! We've implemented a dedicated switch on the keyboard (Fn-Insert) that allows you to record and assign quick macro functions on-the-fly to the board. The CHALLENGER Prime RGB also comes with 6 dedicated macro keys, which amounts to 18 programmable macros when paired up with 3 storable profiles. Switch between profiles with the dedicated M1, M2, and M3 keys. In addition to macro functions, the WASD and arrow keys may be toggled to have their functions switched (Fn+ââ€Â '). Via software, users can map keys to another one to switch their function (re-mapped keys only show up in Game Mode, in Normal mode all keys return to their regular functions)!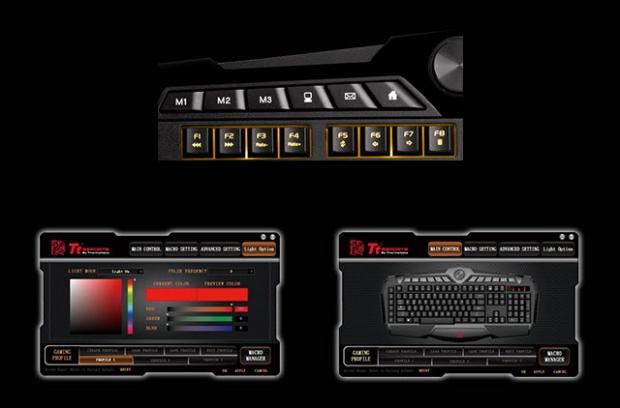 PIXART Optical Sensor with Omron Switches
The PIXART Optical sensor on the CHALLENGER Prime RGB gaming mouse offers up to 3200 DPI (Red 400 DPI / Yellow 800 DPI / Blue 1600 DPI / Purple 3200 DPI). The sensor is very accurate, has no prediction, and has perfect control speed. The OMRON switches provide a crisp clean click with a life cycle of 10-million clicks. The CHALLENGER Prime RGB gaming mouse plans to compete as long as you do!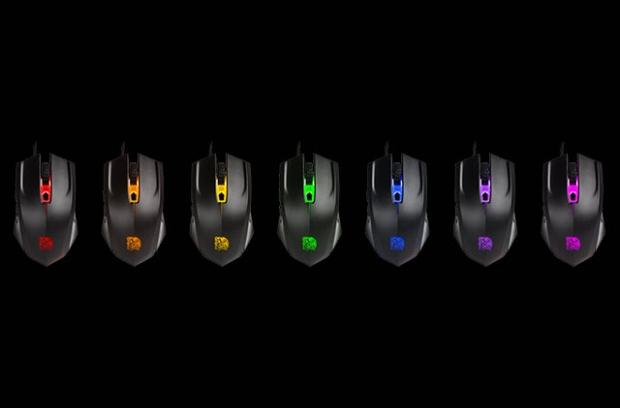 The CHALLENGER Prime RGB Gaming Gear Combo has a suggested price of USD59.99. For more information on the CHALLENGER Prime RGB Gaming Gear Combo, please visit:
http://www.ttesports.com/productPage.aspx?p=217
The new CHALLENGER PRIME RGB Gaming Gear Combo is now available at TtBUY USA :
https://store.thermaltakeusa.com/inside03.php?s=2&k=13&a=2333
Last updated: Apr 7, 2020 at 12:10 pm CDT