Syber Gaming, a division of Cyberpower PC, is announcing two new additions to its growing gaming PC line up at CES 2016.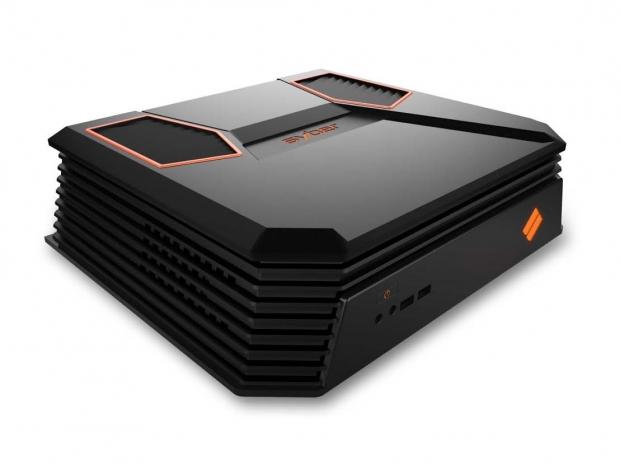 "At Syber, we are always looking to the future of gaming. For that reason we are pushing all of our gaming PCs to have a VR ready model capable of 4k resolution at prices every gamer will love," said Tony Crisp, Co-Founder Syber Gaming.
New this year, the Syber M Series will be Syber's first push into the world of Mid-Tower PCs. With the core gaming models starting at $599 and VR Ready builds at $999, the M Series is primed to be the perfect desktop gaming solution.
"We created the Syber M Series to be the ultimate gaming machine for those who are looking for a PC that can play not just the most recent games but also the next generation of games - from VR to 4k," said Eric Cheung, CEO Syber Gaming & Cyberpower PC.
The Syber C Series picks up where the Syber Vapor left off, continuing the push into the living room with gaming PCs that are more capable and have a longer shelf live then the Next Gen consoles on the market. Featuring better ventilation and the ability to customize and upgrade your computer, the C Series will be a work horse long after gamers retire their consoles. Core gaming builds start at $599 and VR ready models will be available at $999.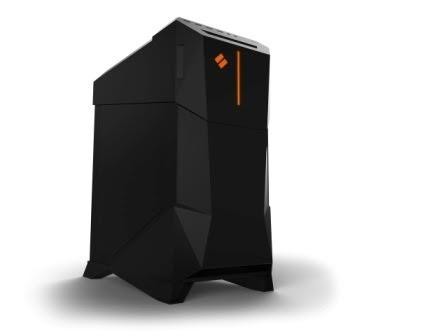 "There's fatigue in the console market and an opportunity for us to give our gamers a product that can not only play gamers at a higher quality but also push into realms that consoles can't dream of with VR and 4k resolutions," said Crisp.
Syber is also looking towards 2016, building partnerships with SteamVR and HTC Vive to ensure that our machine are VR ready and capable of pushing into the next generation of gaming. Along with that Syber is excited to continue to support the SteamOS with the Syber S Series, its SteamOS dedicated gaming PC.
Syber [C] Series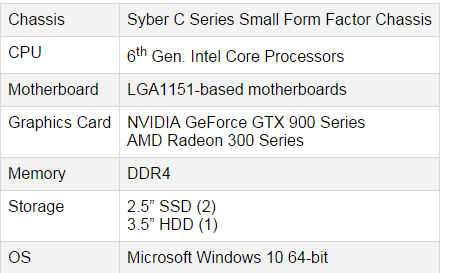 Syber [M] Series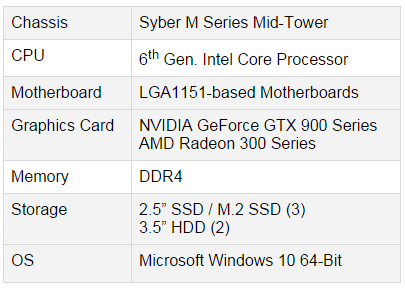 Last updated: Apr 7, 2020 at 12:10 pm CDT