Samsung Electronics America, Inc. today added two new laptops to the award-winning Notebook 9 line: the 13.3-inch Notebook 9 and the 15-inch Notebook 9. These PCs meet the needs of today's mobile users through premium ultra-lightweight magnesium design, connected mobility, productivity and all-day battery life.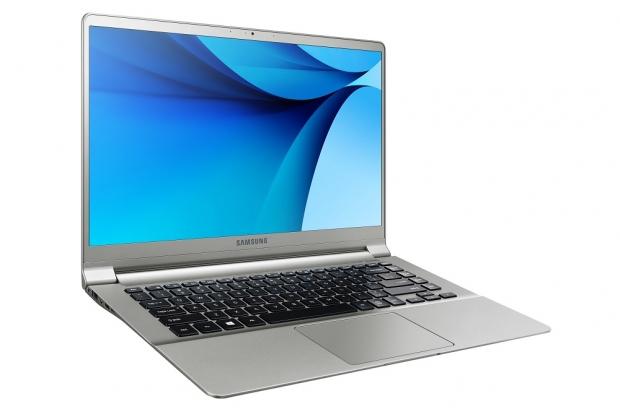 "Having a laptop that is easy to carry around but doesn't sacrifice functionality or style is no longer just a luxury - it's a necessity for many people," said Gary Riding, senior vice president, Mobile Computing at Samsung Electronics America. "The new Notebook 9s offer the features Samsung is known for - extraordinary displays, premium performance, all-day battery life and seamless connectivity with other devices - all in the ultraportable package demanded by today's mobile consumers."
Redefining mobility
The new Notebook 9 PCs are built for mobility. Weighing less than 2.9 pounds thanks to the magnesium chassis, the Notebook 9 solves the problem of lugging around a heavy laptop - whether it's being slipped into a briefcase or hand carried between meetings, transporting the Notebook 9 is effortless. The 13.3-inch weighs just 1.85 pounds, making it one of the lightest PCs on the market.
The stunning new 15-inch model features a revolutionary slim bezel, which allows the laptop to fit into the chassis of a traditional 14" model without losing the extra inch on the superior display. This makes it perfect for business travel, working while commuting or enjoying entertainment on-the-go.
Both models offer all-day battery life, allowing consumers and professionals to grab their device and go as life demands, without having to worry about finding an outlet to charge. Should users need to power up before a big meeting or presentation, the 15-inch Notebook 9 charges to over two hours in just 20 minutes with Samsung's Fast Charging technology.
Stunning displays
As an innovator in displays, Samsung has brought the award-winning technology used in their TVs and monitors to both Notebook 9s, giving users big screen quality in a portable size. Both devices feature a spacious, immersive Full HD PLS display with wide viewing angles. Both models have a 180 degree hinge, for enhanced usability and content sharing. The devices also feature an anti-glare coating so users can even sit outside and do work on a sunny day.
Maximized connectivity
Both laptops also work wirelessly within Samsung's ecosystem, allowing users to seamlessly connect across devices without the hassle of cords and display ports. Samsung Link 2.0 allows users to share files between their Samsung PC and the latest Samsung Galaxy smartphones, tablets and Smart TVs. Users can also mirror their Samsung Galaxy smartphone on the Notebook 9 wirelessly with Samsung SideSync.
The new Notebook 9 laptops will be available beginning in early 2016 at select retailers and Samsung.com. Samsung will also be launching a new Notebook 9 13.3" laptop with Windows Professional in early 2016.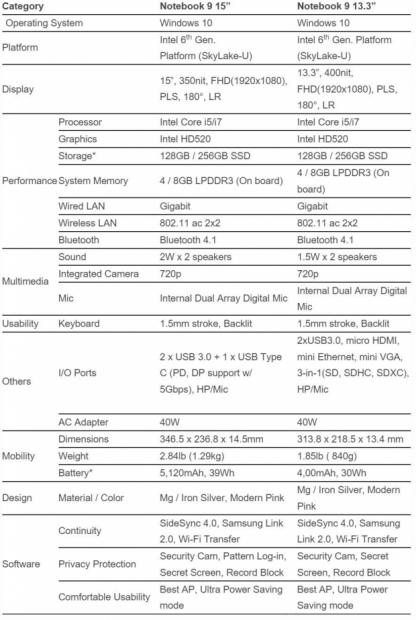 Last updated: Apr 7, 2020 at 12:10 pm CDT