ORIGIN PC announced today their new ORIGIN CHRONOS small form factor (SFF) chassis and their new ORIGIN OMNI all-in-one (AIO) gaming desktop at the International Consumer Electronics Show in Las Vegas. ORIGIN PC is starting the year off strong with two product launches and two more product announcements at CES 2016.
Designed and built by ORIGIN PC and measuring only 11.75" (H) x 4" (W) x 13.75" (D), the ORIGIN PC CHRONOS SFF is ORIGIN PC's smallest form factor chassis ever offered and features enough space to support up to an NVIDIA GeForce GTX TITAN Z video card, Intel Core i7 5960X processor, ORIGIN FROSTBYTE 120 Sealed Liquid-Cooling, and up to four 2.5" SSDs and one 3.5" storage drive. The new ORIGIN CHRONOS can also be placed vertically, horizontally, or even upside-down thanks to its detachable magnetic feet and rotating logo. The new ORIGIN CHRONOS will be available next month.
The new ORIGIN OMNI is the world's most powerful and customizable all-in-one gaming desktop thanks to its support for up to an Intel Core i7 5960X processor, ORIGIN FROSTBYTE liquid-cooling, ORIGIN PC professional overclocking, and up to an NVIDIA GeForce GTX TITAN X (12GB) Graphics Card. The ORIGIN OMNI also features a gorgeous 34" Ultra-wide (21:9) 3440 x1440 QHD Curved 3K-Display, an optional custom USB webcam with dual microphones, and will even have an optional clear window back cover to admire the high-performance components inside. The ORIGIN OMNI will be arriving in Q1 of 2016.
ORIGIN PC's New ORIGIN CHRONOS Small Form Factor Desktop Features:
Measures 11.75"(H) x 4" (W) x 13.75" (D)

Ability to Place in Any Horizontal or Vertical Orientation with Detachable Magnetic Feet

Illuminated Rotating Logo

Supports all Mini-ITX Platforms (Z170 and X99)

Supports up to an Intel Core i7 5960X Processor

ORIGIN FROSTBYTE 120 Sealed Liquid-Cooling

Supports up to an NVIDIA GeForce GTX TITAN Z Graphics Card

Professional CPU and GPU Overclocking

Free Lifetime 24/7 U.S. Based Technical Support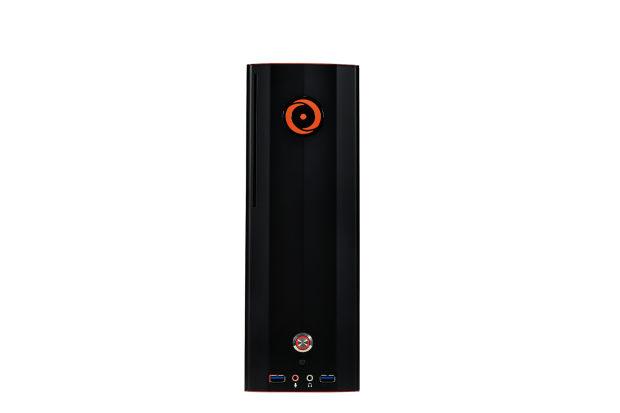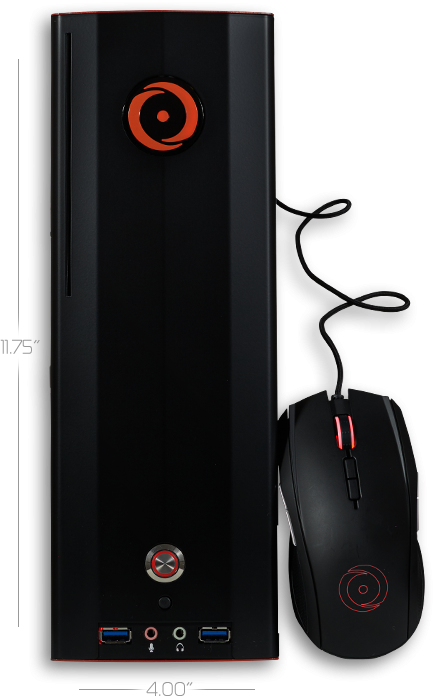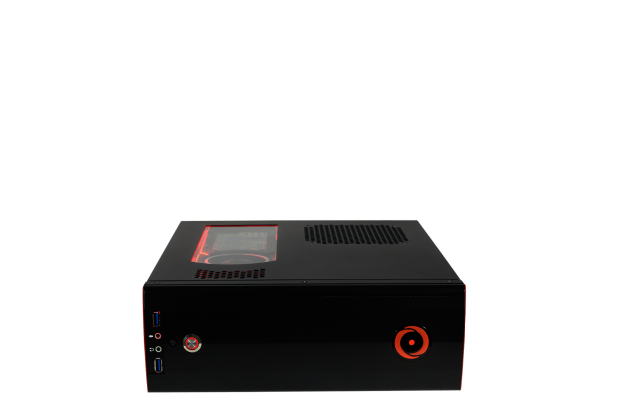 ORIGIN PC's New ORIGIN OMNI (All-In-One) Desktop Features:
ORIGIN FROSTBYTE Sealed Liquid-Cooling

Supports up to up to an Intel Core i7 5960X Processor

Supports up to up to an NVIDIA GeForce GTX TITAN X (12GB)

Supports all Mini-ITX Platforms (Z170 and X99)

Supports up to up to 32GB DDR4 RAM

Optional Custom USB Webcam with Dual Mic (Top mounted USB port)

Optional Clear Window Back Cover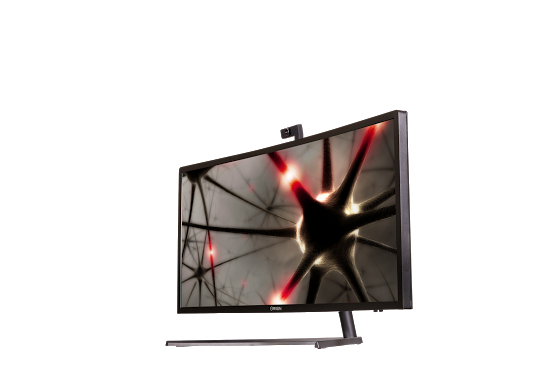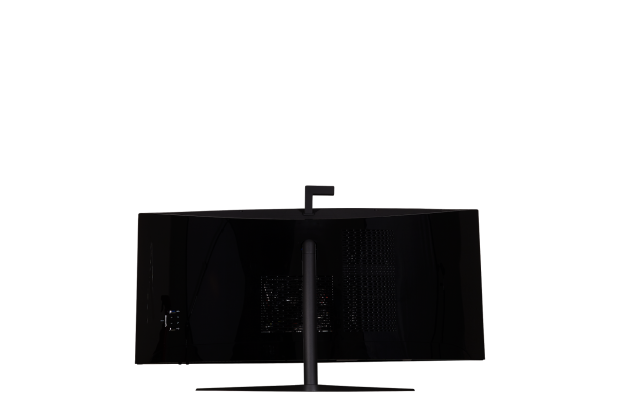 Last updated: Apr 7, 2020 at 12:10 pm CDT