We at CRYORIG have the following information and statement to make, regarding the recent news and discussion regarding damaged PCB's on Skylake CPU's, which many in the industry believe is caused by abnormal heat sink mounting pressure during transportation of the PC system. First of all we want to assure users of CRYORIG products that currently no CRYORIG heat sinks have displayed this problem, either through media reports, third party sales channels or internal testing. CRYORIG heat sinks are fully compatible with socket 1151 processors, and follow specifications set forth by CPU manufacturers. But as a note of precaution we suggest users to lay their PC system flat (with the heat sink in a vertical position) whenever they are transporting their PC system.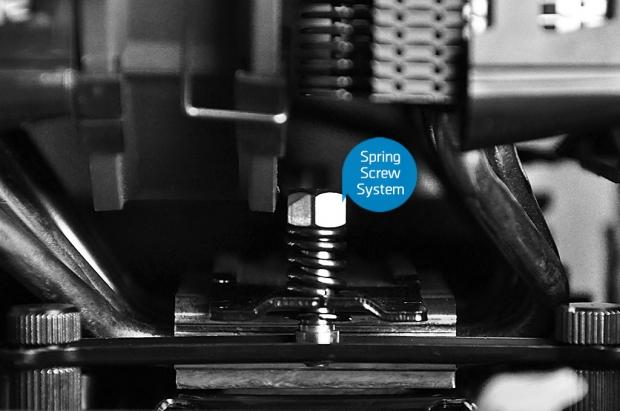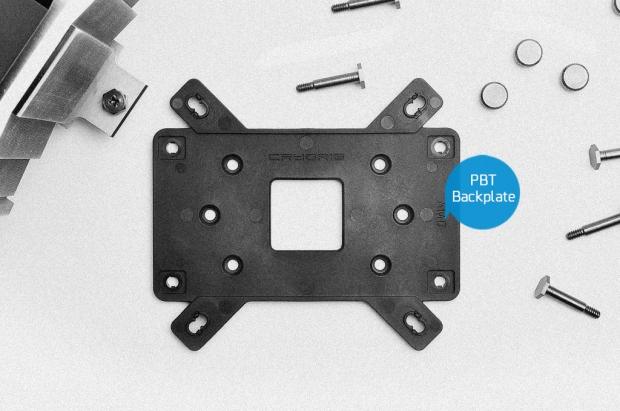 Based on the information and testing reports we currently have at hand, although CRYORIG's own products did not show this problem, we have derived the following suggestions and insight into the Skylake PCB damage problem. From our observation the cause of the bent/damaged PCB is caused by the combination of two factors.
A) High mounting pressure from the CPU heat sink mounting system, with no flexibility in the system.
B) Increased directional force created by the weight of the heat sink and movement of the PC chassis.
In the cases that have been reported by media, it holds true that these issues have only been observed in "Pre-Built" systems. These systems have the heat sink installed before shipping, which are subjective to both point A+B. Thus if a heat sink already has high mounting pressure with no system of flexibility, heavy weight and is tossed around during shipping, then the force of the heat sink is possible to bend at the softest point. In this case the softest point is the Skylake PCB.
According to our hypothesis, then what makes CRYORIG heat sinks safe? In our own product line we have two different mounting systems. First is the MultiSeg on our heavier products, then there is the X-Bar and MultiSeg Light. The MultiSeg Quick Mount System uses a sturdy Medium Carbon Steel backplate. We chose the Medium Carbon Steel for it's high tensile strength, which protects the mainboard from bending when using heavier heat sinks like the R1 or H5. In combination with a highly rigid backplate, the spring screw system is what provides the downwards-clamping mounting force. This combination of a tough frame and a relatively softer point of flexibility is the key to why CRYORIG products are not seen damaging the CPU PCB. When extra vector/directional force is exhibited on the heat sink (such as during transport), the softest point in the system always gives. In this case the spring screws will deform to absorb the extra external force, much like a suspension system.
In our lighter products, the X-Bar and MultiSeg Light mounting systems omit the rigid steel backplate for a 30% Fiber Glass PBT. The lighter weight of our H7/M9 and C7 heat sinks creates less stress on the mainboard, which is why the steel backplate is not needed. Also, using a Fiber Glass filled PBT has multiple benefits.
Material Modulus of Elasticity (The Higher the more Rigid)
30% Fiber Glass PBT 15.0 GPa Max

Medium Carbon Steel 213.0 GPa Max
The Modulus of Elasticity for 30% Fiber Glass PBT is 15.0 GPa, while Medium Carbon Steel is 213 GPa. The combination of structural support and elasticity, allows these backplate system to still have a point of flexibility when extra force is exerted. The lighter weight of the product itself also makes it safer when directional force is exhibited.
In all, although caution should always be exhibited when transporting delicate electronics, we want our consumers to feel safe about their CRYORIG product. Our finely tuned mounting kits are safe to use. Moreover, stationary PC's do not have anything to worry about either.
Last updated: Apr 7, 2020 at 12:10 pm CDT