Amped Wireless, the leading manufacturer of high power, long range wireless solutions for the home and office, is now shipping the next model in its TAP Series of touchscreen Wi-Fi devices, the TAP-EX3. The TAP-EX3 is a High Power Touch Screen AC1750 Wi-Fi Range Extender that expands the range of any 802.11a/b/g/n/ac Wi-Fi network with the tap of a finger. Designed to deliver whole-home Wi-Fi coverage, the TAP-EX3 features an incredibly fast and simple setup process that requires no other devices to complete. This addition to the Amped Wireless TAP series will transform the average consumer's experience with Wi-Fi and the typical network setup process.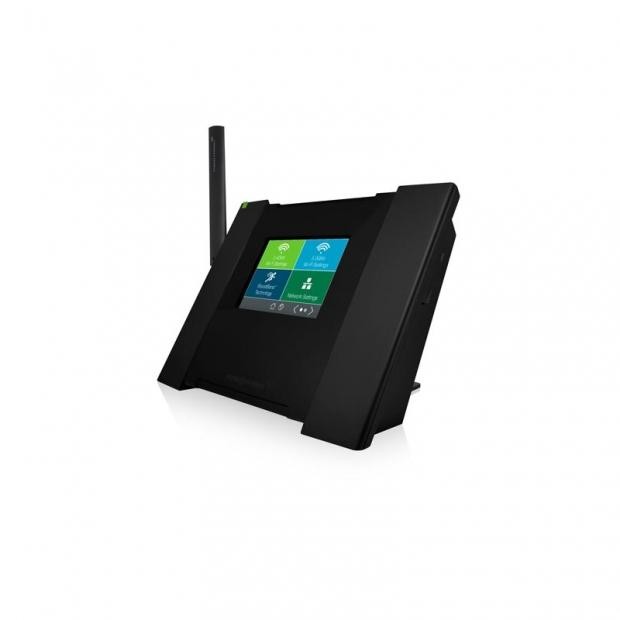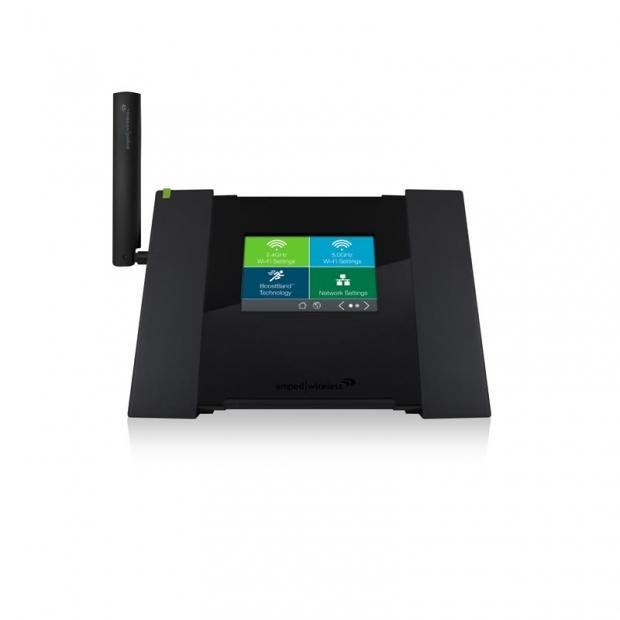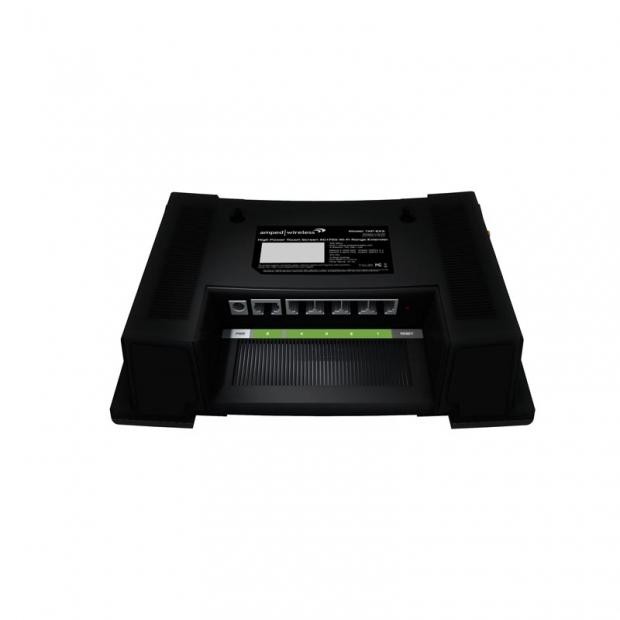 The TAP-EX3 works by repeating the signal from a single or dual band Wi-Fi router and redistributing that signal, with a larger reach, to deliver more Wi-Fi coverage. The TAP-EX3 is equipped with 12 advanced amplifiers, and 3 high gain antennas (1 external, 2 internal) to boost Wi-Fi coverage by up to an additional 12,000 sq. ft. at ultra-fast AC1750 Wi-Fi speeds. The unmatched output power provided by the amplifiers and antennas is what allows this High Power Extender to push the signal through walls, eliminating Wi-Fi dead spots. In addition, the TAP-EX3 is built with a fast Processor, enabling reliable connections. These finely tuned components allow the TAP-EX3 to pack more Wi-Fi coverage than standard Range Extenders, and all while using the intuitive nature of a touchscreen.
"Many homes and offices are settling for clunky, poor performing and slow Wi-Fi networks simply because they don't want to wrestle with an update," stated Lacey Limbrick, Brand/Marketing Manager at Amped Wireless. "Our High Power Touch Screen line has changed the networking setup experience. Our customers can now upgrade their network with whole-home Wi-Fi, frustration free, in just a few minutes. The touchscreen setup avoids headaches as it makes installation incredibly simple. Wi-Fi is an everyday necessity in today's world and it shouldn't take an engineer to install it."
Built with 5 Gigabit ports, the Extender works as a Network bridge by directly attaching additional Internet devices like smart TVs, printers and gaming consoles. Users can also share files via the USB port and flawlessly navigate the large 4″ touchscreen with a built in stylus. The TAP-EX3 is also equipped with features like Digital Clock Mode, to serve as a calendar and clock when the touchscreen is not in use. You won't find the TAP-EX3 hidden in a cabinet like other devices. It is a sleek and powerful addition to any home or office network.
While the sheer power and design of this TAP Extender is groundbreaking in itself, the greatest feature is the large 4" touchscreen display that allows for set up to be complete in under 3 minutes. No other devices are needed, just the Extender and the tap of your finger. In addition to the industry's most simple setup process, the touchscreen is also a gateway for many of the Extender's other features and settings. Guest Networks, the Wi-Fi Access Schedule, User Access Controls, the strength of the Wi-Fi signal in Signal Coverage Controls and many other settings can be accessed through the touch interface.
The TAP-EX3 is priced at $199.99 and is now shipping. It is available online at ampedwireless.com and will be available at most major brick and mortar retailers and online etailers, in the weeks to follow. To order today, visit http://www.ampedwireless.com/products/tap-ex3.html.
Last updated: Apr 7, 2020 at 12:10 pm CDT