This year, MSI will be present again at the largest Digital Festival and LAN-party in the world: DreamHack Winter. As a gamer you experience dangerous in-game situations every day. MSI's special features, that are adjusted for the perfect game experience, will help you to get the best result out of these situations. The MSI crew that is present at the booth, will show you how our products assist you in gaming situations. You cannot wait till the event? Keep a close eye on our Facebook page MSI Europe the coming week and have a chance to win an official MSI Survival kit including tickets to DreamHack!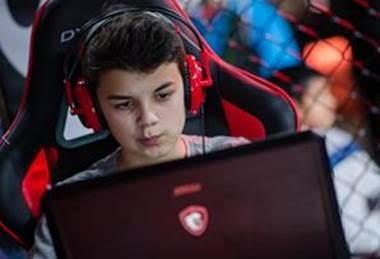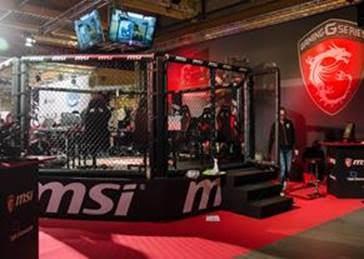 Challenge a pro gamer in the MSI octagon
During the event you can play the newest games on the best MSI systems. You can compete in a 5 vs 5 game battle in the MSI Octagon on the MSI Booth where you will game against professional gamers from all over Europe.
Play games with your eyes on Tobii EyeX
You can participate in a game tournament without using your hands! You play games with your eyes only with the newest Tobii EyeX software. Every day you can win a game package from Assassins Creed Syndicate including the original Assassins Creed Figurine.
Experience Nahimic Audio Enhancer with MSI Gaming laptop
Nahimic Audio Enhancer delivers a virtual surround sound technology for demanding hardcore gamers. You can enjoy an unprecedented audio experience and dominate your gaming battlefield with the military-grade technology. Hearing is believing, come to experience @ MSI booth.
DRAGONS, DRAGONS, DRAGONS!
'Lucky', the MSI dragon, will be at DreamHack too. During the event you will have the opportunity to take a picture together with a life-sized Lucky. The insanely popular little dragon dolls are present in big numbers. Do you want to get your hands on such a MSI mascot? Come visit our booth to find out how to earn this precious Lucky doll. We are bringing a lot of them, but you need to be prepared to grab this opportunity.
The newest hardware and games
Next to exciting competitions and prizes, you can of course expect the newest gaming hardware from MSI too! On our booth you find the coolest gaming rigs with new technologies and special features, like the 6th generation Intel Core processors and Nahimic Sound Technology. Of course MSI will bring the best GAMING video cards and GAMING motherboards. Do you want to try how it feels to game on one of the most powerful GAMING systems of today? Or are you looking for a more affordable Game PC? On the MSI booth you can test the latest hardware and get advice on what product fits your needs best.
EXCLUSIVE!
During the event you can witness some scoops. For instance, you can see the first MSI GT72 gaming notebook with eye-tracking technology from Tobii. Next to that a brand new gaming notebook is up and running. It is a notebook of which we cannot mention the name yet. Special about this notebook is that it is a very compact 14 inch gaming notebook, with a powerful NVIDIA GEFORCE GTX 970M video card. We will also have a special edition of the GT80 and GE62. They will have a Heroes of the Storm design that makes them even cooler, than before. The icing on the cake is that you can try out the different new gaming notebooks with the recently launched 6th generation Intel Core processors. In this way you can experience the lightning speed of these notebooks yourself. Be sure to visit the MSI booth to experience all the new gaming products!
Meet the diabolic twins
Forged with passion for gaming, the MSI Nightblade series are made for those who crave for an immersive gaming experience. With sufficient storage, proficient cooling and blistering graphics performance. Nightblade X2 & MI2 have all the components of a full-size desktop PC, all packed into a small and compact case of only 16 and 10 liters respectively. With all this power under the hood, the MSI Nightblade series will deliver top notch gaming experiences. Cannot wait to try them now? Do not forget to visit MSI booth to experience by yourself.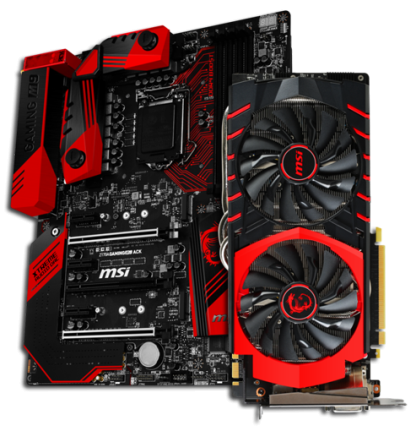 MSI @ DREAMHACK WINTER 2015
Date: 26 & 29 November, 2015
Location: Elmia, Jönköping, Sweden
Pay attention to our social media channels and subscribe for our Fan Panel to stay up to date of the latest news and exclusive competitions. https://forum-nl.msi.com
Last updated: Apr 7, 2020 at 12:10 pm CDT