CHERRY, the market leader and expert in mechanical keyboard switches, introduces two new wireless mice, the MW 2310 and the MW 2110, as well as an updated version of the MC 2000; all offering compatibility with Windows 10. Comfortable long-term use in the office or at home is possible thanks to a precise infrared sensor and an ergonomic shape. The symmetrical design offers optimal control for left-handed and right-handed users. The MW 2310 and MW 2110 both offer wireless connectivity, the MC 2000 is connected to the PC through a USB-cable. All three mice have an excellent price-performance ratio.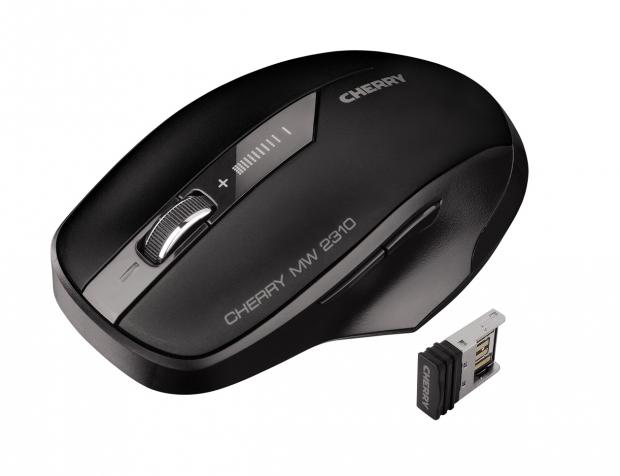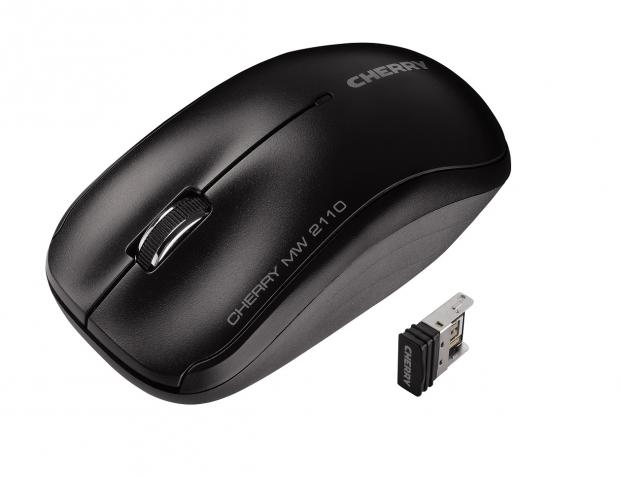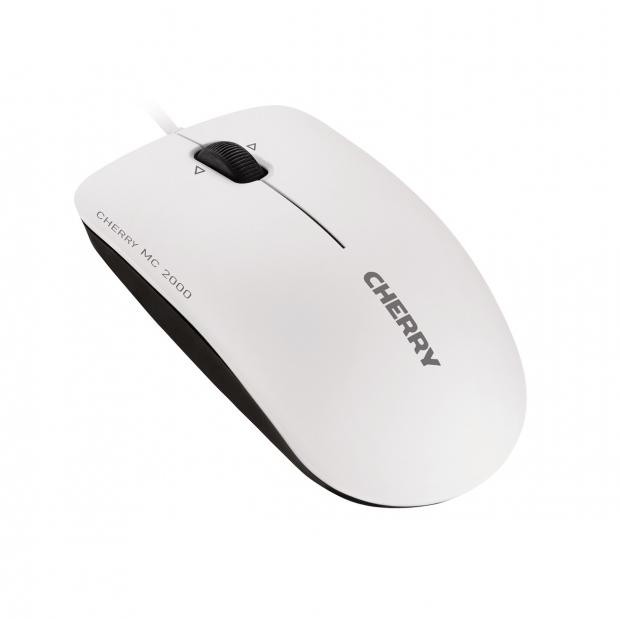 CHERRY extends its portfolio of computer mice with one wired and two wireless newcomers, which are characterized by a high processing quality and functionality at a low price. These models are compatible with Windows 10 and are therefore a future-safe choice for office and home users.
Symmetrical design and comfortable ergonomics
The MW 2310, MW 2110 and MC 2000 are symmetrically built, to serve as an optimal input device for both left-handed and right-handed users. In doing so, the three new mice offer pleasant and comfortable ergonomics. It's easy to get started with these mice, as they don't require the installation of special software or drivers.
Precise infrared sensor and tilt-wheel
All three mice are equipped with a precise infrared sensor, which ensures a direct transmission of movements on appropriate surfaces. The MW 2310 and MW 2110 offer a three-stage adjustable sample rate: according to taste or application, users can choose between 1,000, 1,500 and 2,000 DPI. The resolution of the wired MC 2000 is fixed: CHERRY has opted for an optimal value of 1,600 DPI. In addition, the MC 2000 features a 4-way scroll wheel that allows horizontal and vertical scrolling without additional buttons.
Wireless mice with long lifespan
Because the two new MW-models are designed as cordless mice with 2.4 GHz wireless technology, CHERRY has implemented a technical concept that allows maximum energy saving in conjunction with the efficient infrared sensor. On one battery pack, the MW 2310 achieves an operating time of up to three years while the smaller MW 2110 will run for up to twelve months. Both wireless mice are delivered with a Nano USB receiver that is small enough to permanently leave plugged into PCs or notebooks, without distracting the user.
Next generation in new colors
The MW 2310 and the MW 2110 are the direct successors of the popular wireless mice MW 2300 and MW 2100. In addition to Windows 10 compatibility there is also a new color scheme: both models will be sold in the color deep black, while the CHERRY MC 2000 will be available in the new color variant 'white-grey'
Low retail price
All three mice are immediately available in the market for a very reasonable price. The MW 2310 will be sold for €20 and the MW 2110 for €15. The wired MC 2000 forms the entry-level model with a price of €10. These are the manufacturer's suggested retail prices (MSRPs), set by CHERRY.
Last updated: Apr 7, 2020 at 12:10 pm CDT