Phanteks' PH-PWSPR_1P2M with Patented Isolated Dual System Technology is a power splitter that will eliminate the need to use two power supplies for dual system configuration. With the Phanteks' Power Splitter, users will be able to run two fully functional systems with only one power supply. Now you can have two individual system in one case independently of one another. The Power Splitter is cost efficient and doesn't take up valuable space thanks to its small footprint.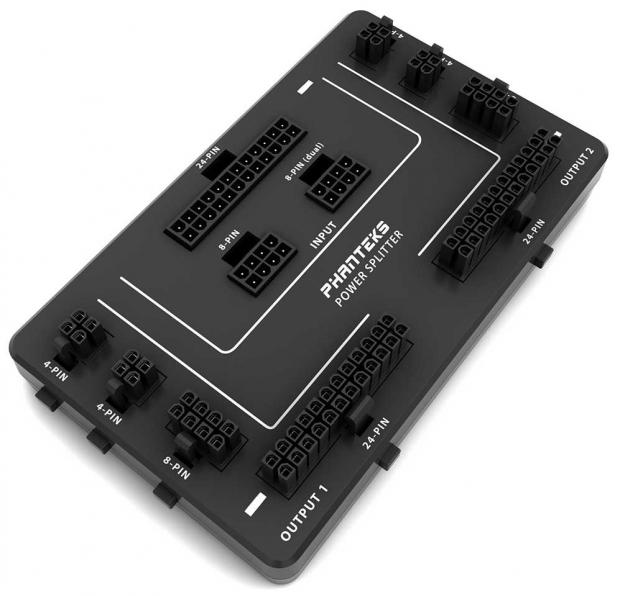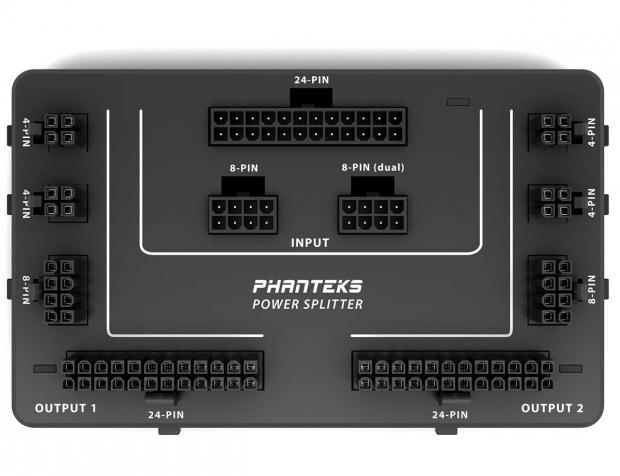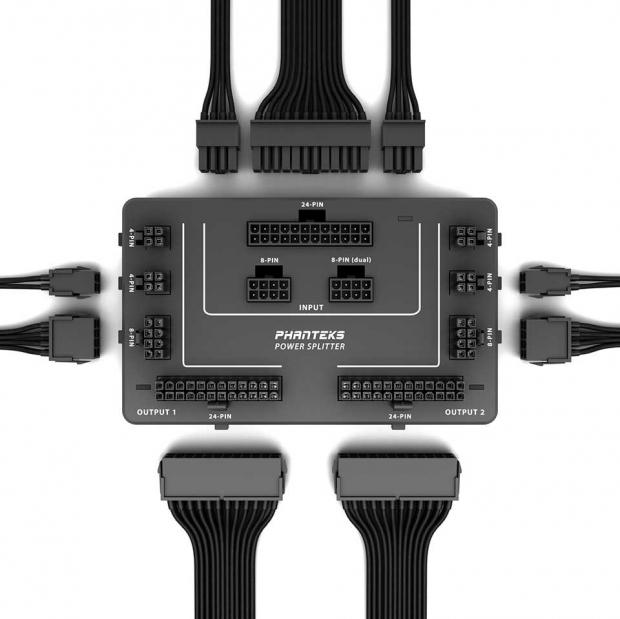 Using the Power Splitter, a dual system configuration can operate independently of one another. Powering ON/OFF on one system will not affect the other and vice versa. As long as one system is running the power supply will be fully operational until both systems are off.
Anti-noise in-rush protection circuit
Helps to protect and stabilize the voltage signal level and also enables the power supply 's various protection to prevent damage caused by inrush current surges.
Full compatibility with motherboards
The Power Splitter protects and controls the 12V/5V/3.3V/+5VSB circuit to the motherboard to ensure full compatibility to mITX, uATX, ATX and E-ATX motherboards. The Power Splitter features a unique soft start circuit that limits the inrush current that improves stability and reduces transient voltage drops.
Universal Mount + Drop-N-Lock
The Power Splitter comes with a Hook and Loop sticker that allows installation in universal case products. The Power splitter is also equipped with a Drop-N-Lock mounting system, which makes installation even more convenient for Phanteks' compatible cases.
Cable Compatibility
24-Pin / 8-Pin (/ 4-Pin) Extension cables are required for connecting the power splitter to motherboards. The power splitter is compatible with all standard extension cables on the market. However, we recommend to use Phanteks' *extension cables which are designed with extended length (500mm) for better cable management.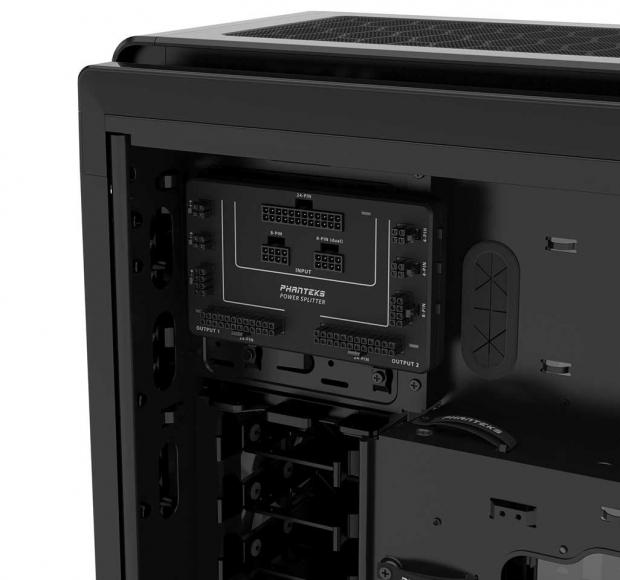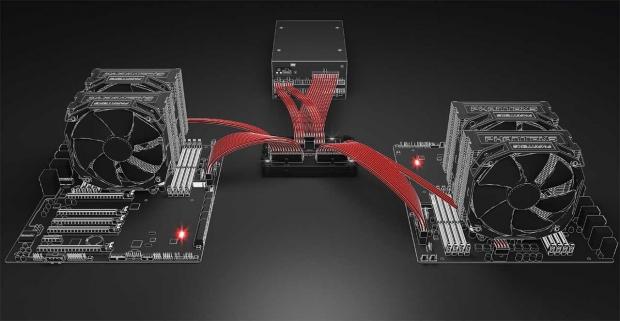 Last updated: Apr 7, 2020 at 12:10 pm CDT