Japanese cooling expert Scythe announces the availability of it's new Fuma Twin-Tower CPU-Cooler. The new model combines a compact Twin-Tower design with total height of mere 149 millimeters and impressive cooling performance. The compact tower-design allows the Scythe Fuma to easily fit into most on-market PC chassis, making it a great choice for both enthusiast and gaming systems. Fuma is supplied with two Scythe Slip Stream 120-mm PWM fans and another fan clip set for a third fan.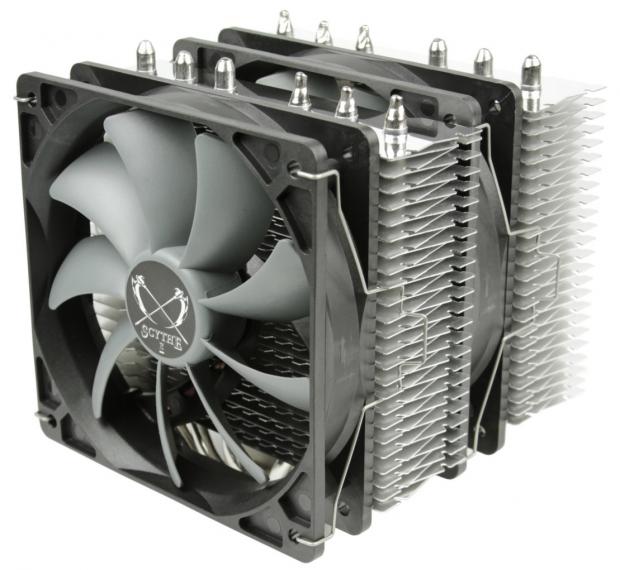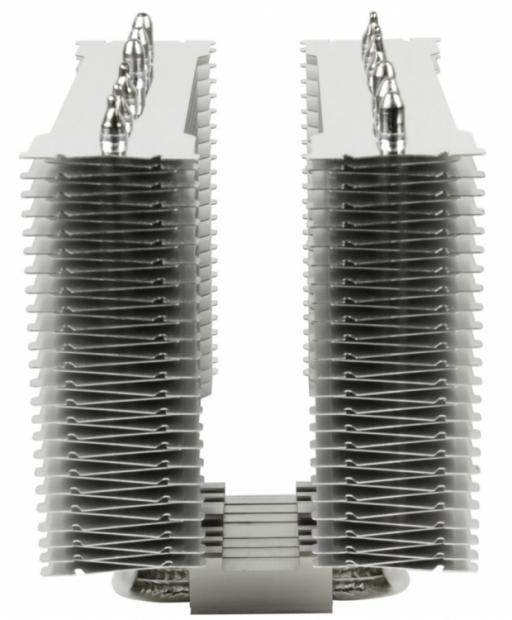 Scythe Engineers successfully created a compact but powerful Twin-Tower heat sink with a total height of 149 millimetres. The new Fuma utilizes 6 high-quality-copper-heat pipes with 6-millimeter diameter. Scythe has soldered the heat pipes to the solid copper-baseplate and the small cooler-block, to increase contact area and maximize the heat-transfer. Both copper-heat pipes and copper-base-plate have been nickel-plated in a final step.
In order to offer great performance at low noise levels, two Slip Stream 120 mm fans with PWM-support are delivered with Scythe Fuma. The fans are offering a really wide fan speed range from 300 up to 1.400 RPM. Thanks to this wide range, a system using Fuma Twin-Tower CPU Cooler can be tuned to operate really silent or to boost the performance to the maximum, whenever it is required. Users are able to mount a third fan using the supplied third fan clip set, making the Fuma an amazingly versatile CPU cooler. In spite of being a Twin-Tower heat sink attached with two fans, Scythe Fuma is reaching a total weight of only 920 Grams.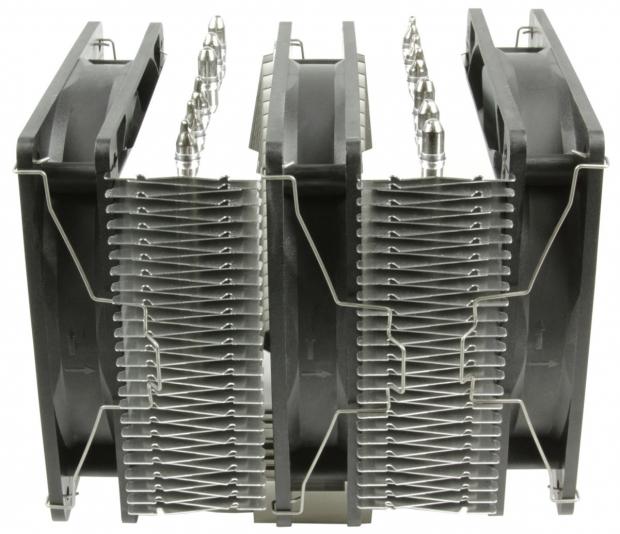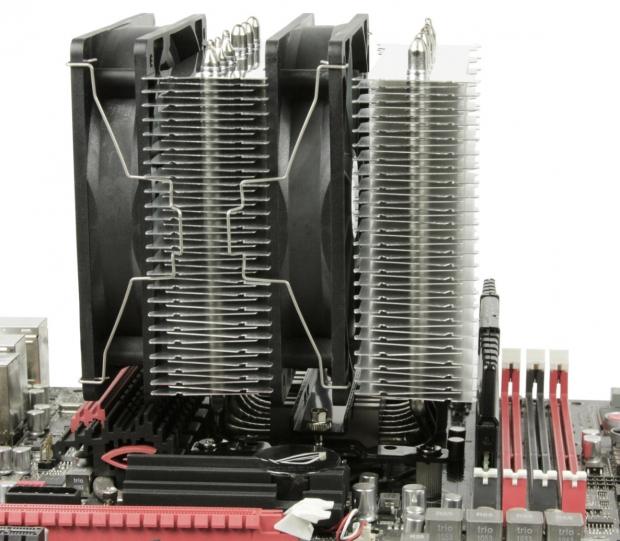 New Fuma utilizes the approved back-plate based Hyper Precision Mounting System (H.P.M.S) for firm mounting and easy installation process. The socket compatibility list features AM2, AM2+, AM3, AM3+, FM1, FM2 and FM2+ from AMD as well as sockets LGA775, LGA1150, LGA1151, LGA1155, LGA1156, LGA1366, LGA2011 and 2011(-v3) from Intel. Scythe supplies the Fuma with all required mounting clips, one wrench, three sets of fan clips, one Y-fan-adapter as well as thermal grease and a manual.
Scythe Fuma (Model No. SCFM-1000) CPU Cooler is available as of today. Suggested retail price is set at 39,00 EUR (excl. Taxes).
Last updated: Apr 7, 2020 at 12:10 pm CDT