ZOTAC International, a global innovator and leading manufacturer of video cards, original manufacturer of Mini PCs, introduces a more capable and more energy efficient ZBOX Mini PC with Intel Braswell processors.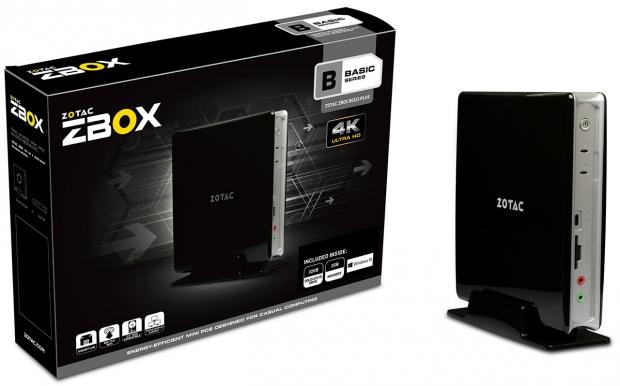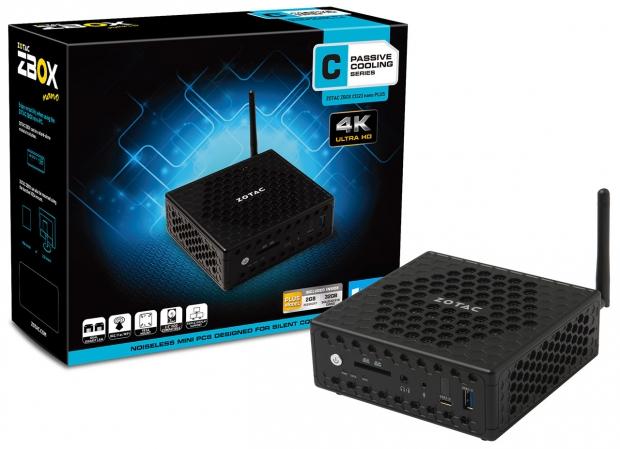 ZOTAC ZBOX Mini PCs are getting more capable, adding more value than ever before. Both ZBOX BI323 and CI323 nano are powered by an Intel Braswell quad-core processor utilizing a 14 nanometer low-power process with tri-gate transistors, vastly improving energy efficiency without compromising computing power. ZOTAC is also introducing a USB 3.0 Type-C port on the front for hassle free expansion or connectivity on both models.
Connect up to three displays to see more, do more, and be more productive with more screen space with a box a fraction of the size of desktop PCs. With DisplayPort, HDMI, and VGA connectivity, the added flexibility with more display compatibility adds a wider window of uses.
The ZBOX BI323 and CI323 nano are also available in PLUS versions, pre-installed with 4GB memory and a 120GB SSD for nimble OS and application load times. As is tradition with ZOTAC ZBOX Mini PCs, they are easily upgradable with tool-less access to SO-DIMM memory slots and 2.5" HDD/SSD bay for further customization.
The ZBOX BI323 and CI323 nano also come with Windows 10 Home models for quick access to your daily dose of computing without hardware hassle.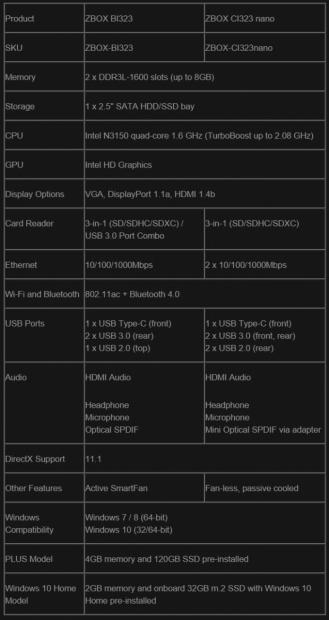 Last updated: Apr 7, 2020 at 12:10 pm CDT