IT/Datacenter & Super Computing News - Page 23
The latest and most important IT/Datacenter & Super Computing news - Page 23.

Google and green, it goes hand-in-hand and their next data center will be built with energy savings in mind. Google have previously been good at this with other data centers that are energy-efficient and green. Their latest data center to be built in Taiwan will use thermal energy storage.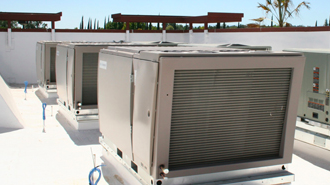 Thermal energy storage systems commonly use chilled liquid or ice to act as a thermal battery, enabling a data center operator to run air conditioning at night (when rates are obviously cheaper) and during the day, pump the chilled liquid around the facility for cooling.
Increasing electricity rates in Taiwan will be a big reason for Google to tap the thermal storage solution, where they can skip the peak power rates at night and just use liquid or ice as its also cleaner, and a longer lasting way to store energy rather than using batteries. A Google exec has cited the the increasing electricity rates in Taiwan is a reason for building the new system, and also notes that the new Taiwan-based data center will use 50-percent less energy than typical facilities.
Continue reading: Google's next data center to be more energy efficient, uses thermal energy storage (full post)
Over the next five years, IBM is set to work with the Netherland's National Institute of Radio Astronomy (ASTRON) where tehy hope to develop a low-powered, exascale supercomputer. Not impressed yet? Hold onto your chair, dear reader. According to IBM, this supercomputer would be millions of times faster than today's high-end desktop PCs, and possibly thousands of times faster than even the most recent super computers.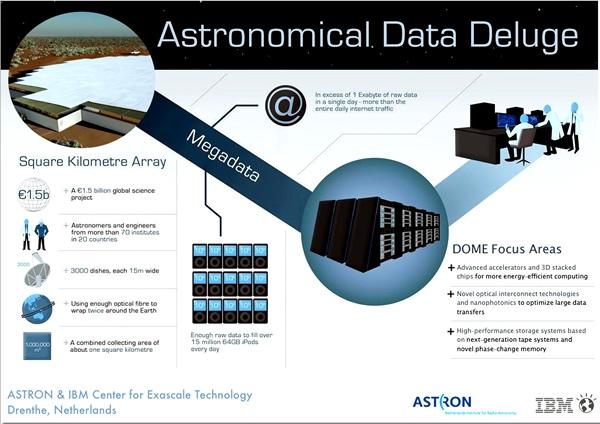 The exascale computer would be used to analyze data collected by SKA (square-kilometer array), which is a cutting-edge radio telescope set to become the largest and most sensitive of its kind ever built. ASTRON hopes to have the telescope ready by 2024. While it's still a fair way off, the excitement will only build over time.
Now, this is where you don your math hat, and get ready to have your eyes widen a little: to compare to what we know, and use now, exascale refers to a computing device that is just incredibly fast, where the number of floating-point operations per second it can perform isn't measured by gigaflops or even petaflops, but exaflops. Today's highest-end desktop CPUs rank up around 20 gigaflops, not that impressive in terms of scale to this beast.
Continue reading: IBM over the next five years will build a low-power, exascale computer for largest-ever radio telescope, promises it won't be Skynet (full post)
"It's been impossible for probably 20 or 30 years for a human to process the information required to practice medicine at the highest, evidence-based, guideline-based level,"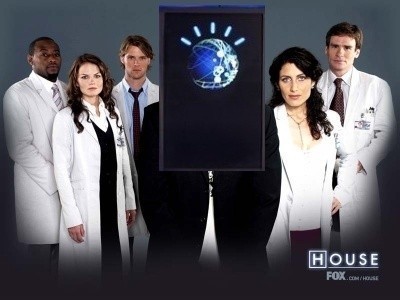 Continue reading: IBM's Watson Retrofitted By Columbia, Out-Diagnoses Dr. House (full post)