IT/Datacenter News - Page 17
The latest and most important IT/Datacenter news - Page 17.
One of the neatest aspects of attending industry shows like the Flash Memory Summit is that you never know just what the guy sitting next to you has in his pocket. While attending the seminar on NVMe (an emerging specification and subject of another article soon), we managed to strike up a conversation with a fellow attendee. After mentioning that we had previously done a write up of the Intel 910, which he had also happened to have read, he produced something that he claims to be much more interesting.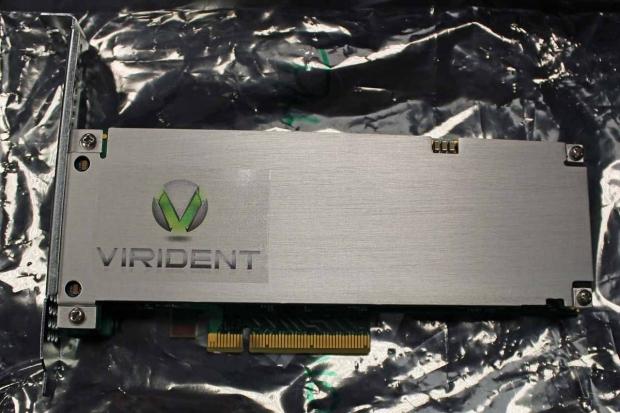 Considering that this device is unreleased and holds 2.2 TB of raw NAND flash, he most certainly did open our eyes. This is the Virident FlashMAX II, which is a PCIe SSD aimed for the datacenter. With read speeds of up to 2.7 GB/s and write speeds up to 1.6GB/s, these cards deliver monstrous performance. 1.5 Million IOPS of random read is simply astounding, especially considering the attention given to solid, sustainable performance over a long period of time. With MLC NAND, and a hefty bit of overprovisioning, Virident is looking to bring sustainable performance to their customers.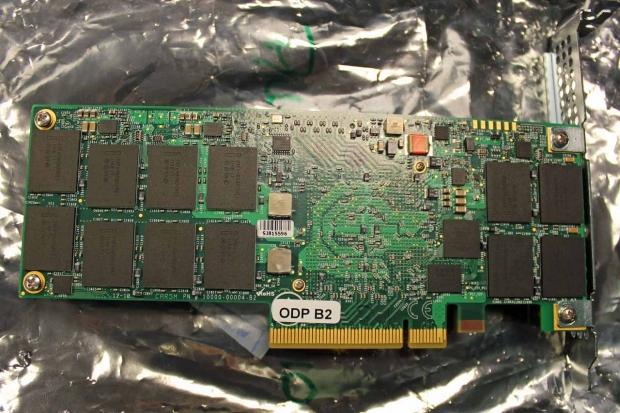 Unfortunately their primary competitors can suffer high levels of performance degradation after extended use. The Virident FlashMAX II is designed specifically to avoid these pitfalls, operating at full speed even after years of continuous load.
Continue reading: Flash Memory Summit 2012: Virident FlashMax II Pictured - 2.2TB in a half height form-factor (full post)
SMART Storage Systems has announced their newest entry into their Enterprise SSD family, the Optimus Ultra+. The 'Ultra' part of the name comes from two central facets of performance, speed and endurance. This SAS 6/Gb/s SSD sports some impressive numbers, with 100,000 random read IOPS and 60,000 random write IOPS. The SSD also supports dual-port SAS, which allows the throughput to climb to an unheard of 1GB/s.
The real story here is the endurance however. The Optimus Ultra+ is rated for 50 Drive Writes Per Day (DWPD) for five years. This means that the capacity of the drive can be written and deleted 50 times every day for five years.
[img]2[/img]
The Optimus family of SSDs all centers around one philosophy; providing SLC-like endurance with MLC pricing. The attraction of MLC over SLC is simple; SLC commands ridiculously high prices while MLC is becoming garden-variety. Even in the consumer market we are now seeing MLC drop below the dollar per GB threshold. This low price level will always be welcome in any market, but creating Enterprise-class MLC is not an easy task...
Continue reading: SMART Storage Systems releases Optimus Ultra+ SSD (full post)