Contests & Giveaways News - Page 29
The latest and most important Contests & Giveaways news - Page 29.
After five days of intense competition in the International DOTA 2 Championships at Gamescom, six Ukrainian kings have emerged victorious, known as team Na'vi (yes, Avatar fans). And along with the immense pride in securing their #1 result, they also get to walk away with a cool $1M in prize money.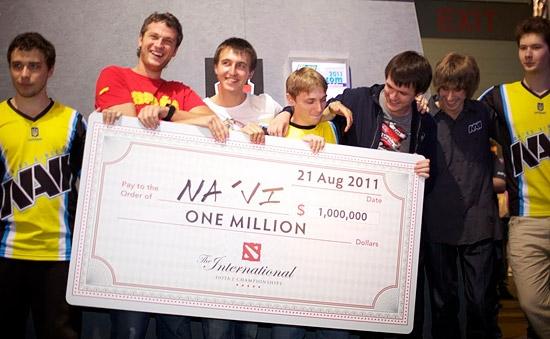 Chinese team EHOME came in a close second, securing their runner up prize of $250,000. The remaining top six teams (out of 16 teams in total for the event) that were awarded include :-
1. Scythe.SG - $150,000
2. MYM - $80,000
3. (tied) M5, iG - $35,000 each
4. (tied) OK.Nirvana.int, Mith-Trust - $25,000 each
Continue reading: Ukrainian champions hold a cool $1M following fierce DOTA 2 battle at Gamescom (full post)