An early look at MSI upcoming GeForce 9400GT cards
We'll probably get in trouble for doing this.

Published Thu, Aug 21 2008 2:56 AM CDT
|
Updated Tue, Nov 3 2020 12:38 PM CST
NVIDIA launched its latest GPU, the GeForce 9500GT, with very little fanfare and next week they will launch an even cheaper GPU, the GeForce 9400GT. You should be able to buy cards based on this new chip from August 26th or soon after.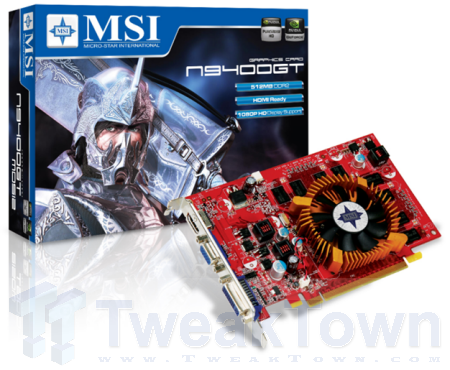 MSI sent us through some details of two 9400GT cards that it will begin selling next week - one has 512MB (N9400GT-MD512H) of onboard memory and the other only 256MB (N9400GT-MD256H). The 512MB model includes a small cooling fan and the 256MB model is silent with a rather large black heatsink covering about half of the card.
MSI reckons that the 9400GT will offer two times the performance of the previous generation GeForce 8400GS chip - wait... this GPU is not just a rebadged job? Wow. This GPU also gets NVIDIA CUDA and PhysX support not that the latter will be that useful unless gaming in around an 800 x 600 resolution or so is your type of thing.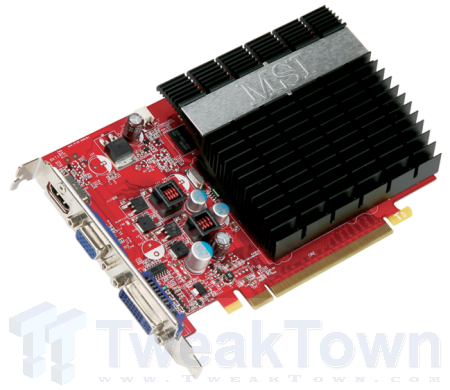 On a more serious note, MSI is adding HDMI output to both its 9400GT models in addition to a single DVI and VGA port. For somebody looking at buying a basic graphics card for their HTPC, this might be the card to buy for users on a tight budget.
There was no word though if there is HDMI 1.3 support which is a requirement for outing HD audio from Blu-ray discs such as Dolby TrueHD and DTS-HD Master Audio.
Related Tags