OCZ make big strides in SSD market - Core V2
Improving on an already proven formula.
Published Thu, Aug 14 2008 8:00 PM CDT
|
Updated Tue, Nov 3 2020 12:38 PM CST
OCZ have really revved up the solid state storage market with the introduction of their Core series drives a couple months back, which brought excellent performance at fantastic prices.
Since then, they've kept working on Core to make it even better; thus, today we see the introduction of a new breed dubbed the Core V2 Series.
Where the first units featured read speeds of around 120 to 140ish MB/sec and write speeds of 80 to 95MB/sec, the new V2 series pumps out 170MB/sec and 98MB/sec read and write speeds respectively. Furthermore, we see OCZ's largest capacity SSD drive enter this new series, a 250GB model.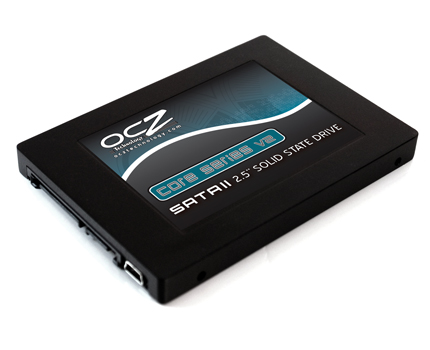 Thinking ahead, OCZ have also wisely added a built-in mini-USB port to the V2 series drives, allowing for potential performance improvements through future firmware upgrades.
For further details, you can find the official annoucement
here
and the product page
here
folks.
Sunnyvale, CA-August 14, 2008-Responding the demands of enthusiasts and high-performance mobile computing consumers, OCZ Technology Group, Inc., a worldwide leader in innovative, ultra-high performance and high reliability memory and computer components, today unveiled the newest addition to their industry-leading OCZ Core Series SATA II 2.5" Solid State Drives. The Core Series has established OCZ as a pioneer in the SSD market by offering consumers the benefits of solid drives technology at an affordable price. With the industry continuously shifting in this direction, OCZ strives to place its Core Series at the forefront.
Related Tags