ASUS goes upmarket with boutique (Eee PC) S101
Company sets up new assault on Apple with new SKU.
Published Thu, Aug 7 2008 12:41 PM CDT
|
Updated Tue, Nov 3 2020 12:38 PM CST
ASUS is getting trendy and upmarket with its Eee portfolio.
Aiming to now tap in to a more sophisticated segment of its intended marketplace, the Eee PC S101 has now been,
revealed
, thanks to HKEPC.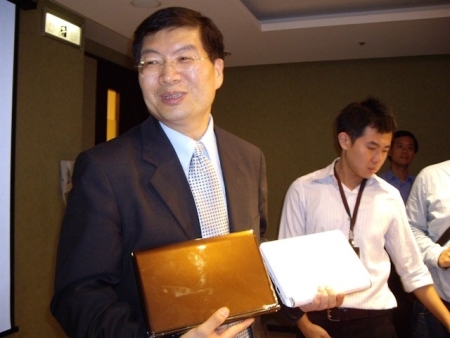 Going for a slick colour palate choice, the Eee PC S101 will clearly turn heads and may even, end up dropping the Eee PC name tag, causing ASUS to diverse, yet again, from a more boutique-like viewpoint.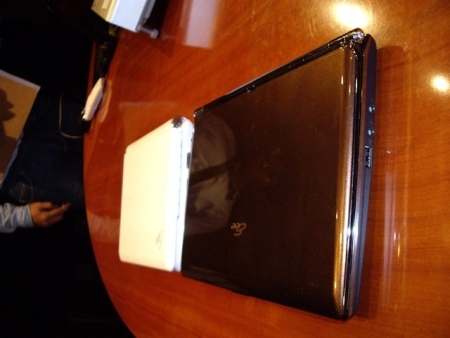 Taking the limelight from its, current, Eee PC 901 sibling, it is immediately apparent that ASUS has accomplished a feat by slimming the thickness of the S101, down, to between 16 and 21 millimetres. This does not prevent the S101 from touting its 10.2" display, or drawing attention to itself with its SSD storage options.
Expected to be fuelled by a 1.6 GHz Intel Atom CPU paired with an Intel 945 GME solution, storage capacity will come courtesy of either, as already mentioned, SSD solutions of 32 GB or 64 GB. This will place the S101 at either a $699 or $899 price point, depending on the storage capacity chosen.
ASUS is clearly upping the ante in its quest against Apple, with the S101 appearing to openly challenge the domination of Apple's MacBook Air.
That isn't all however. In proving its commitment to the Eee brand,
DIGITIMES
reports that ASUS has launched Eee Storage and Eee Download initiatives, both to provide Eee PC users with added functionality.
Eee Download offers a choice of roughly 3000 game and software titles for Eee PC users to utilise, with compliments. This is a stepping stone, apparently, to the establishment of an online store that will allow Eee PC users to download, amongst other content, music.
Notably, whilst the service will initially be available to the Chinese-language market, it will be rolled out not only to the rest of the Eee PC segment but also, it is claimed, to other ASUS notebook and motherboard lines too.
Eee Storage, as its name indicates, provides Eee PC users with 20 GB of online storage capacity, providing drag-and-drop functionality, for ease of use.
Related Tags