HIS fix toasty HD 4850s with ICEQ4 variants
the long-standing ICEQ series is back.
Published Wed, Jul 30 2008 8:44 PM CDT
|
Updated Tue, Nov 3 2020 12:38 PM CST
Since the launch of AMD's killer HD 48x0 series recently, the cards have done nothing but impress. However, it was quickly discovered that the 4850's stock cooler is a little underwhelming for the card and had a lot of trouble keeping its temps down once the card really got down and boogied.
This wouldn't matter too much if there were plenty of non-reference models on offer that use superior cooling solutions, but we haven't really seen many at all yet. However, HIS have returned with their long-standing ICEQ cooler which has always been known to offer far better cooling than the stock models. Expreview have caught a glimpse of two models coming soon; the HIS Radeon HD 4850 ICEQ4 Turbo and HIS Radeon HD 4850 ICEQ4 Turbo-X.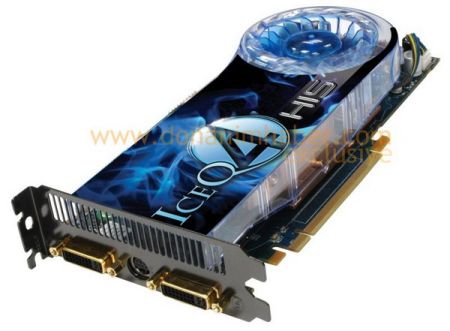 Alongside the beefy ICEQ heatsink with dual heatpipes that covers the entire card, we also see some nice additional touches like the gold plated DVI ports, and it is also very likely these cards will come overclocked out of the box.
You can see all the
photos here
(courtesy of Donanimhaber).
Related Tags