According to several sources both inside and outside Universal abit Motherboard Company; abit has laid off many staff from various departments within its HQ based in Taiwan. This follows a move from the previous HQ address in Nei-Hu to new premises in Nan-Gang to reduce expenses just last month.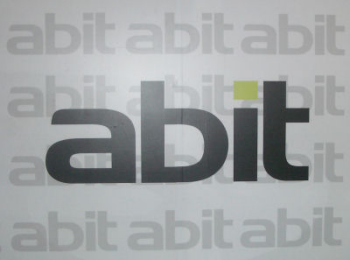 The beleaguered company has been down on its luck ever since the then CEO fiddled with the public companies stock prospects according to allegations. The subsequent investigation and resulting court cases have not yet been finalized, however, the abit brand was sold to Universal Scientific Industrial and the proceeds were used to level off some of the debt the public company had incurred.
Universal Scientific Industrial Co., Ltd. is a DMS/ODM/OEM manufacturer in 4C (Computing, Communications, Consumer Electronics and Car Electronics) industries, which means other companies employ them to design (in some cases) and manufacture for them. Brands they have dealings with include HP, Dell and ASUS, Since USI is part of ASE, one of the largest Semiconductor manufacturers in the world today, which was purported to be under consideration for a partnership with the Carlisle group not too long ago. One has to question what the purpose to buy abit was. However since they bought abit in a bid battle between several big players, rumoured to be ECS, Foxconn and Asus, most of the original abit support and admin staff were laid off. The marketing team remained, as did the PM team with all the key engineers needed to continue making high-end to mainstream motherboards. That was in early 2006.
As of the end of July 2008, most of the Research and Development team have been laid off, and between 3-4 people from almost every engineering department from Quality Control to Field Application Engineers too. Everyone from the previous PM team who designed the likes of the MAX and Fatal1ty series that many enthusiasts grew to love have all moved on over the last year. There doesn't seem to be much left of what was once a prosperous and productive team well worth recognition. Some of those PM members went to Biostar, and others went to Foxconn. Both companies have seen a marked improvement in enthusiast level products recently, with abit's offerings becoming more and more mediocre. The irony was that many times abit could not use USI resources as they charged too much, or did not have the Quality Control in place for the enthusiast sector. Pretty strange considering that USI is supposed to own abit and ideally help it's underling to achieve better products with better results. The bottom line is that USI never understood the brand and never leveraged it as it could have. The abit GM who had stood firm and resolutely as he handed over control to the new masters eventually left for personal reasons, leaving a new person in charge who had no experience in the enthusiast sector. That person hailed from another semi-conductor firm, and has been applying those threadbare methods of lower margins, but higher volumes. While some would say these methods are slowly crippling the enthusiast aspect of the abit brand, the subsequent loss of faith in the abit brand by the public at large has resulted in warehouses being full and few if any buyers lining up.
Looking deeper at the USI acquisition of abit, one has to question in which direction are they headed? Recent shows and events such as CeBIT and Computex suggest the motherboard line-up was still pretty strong. I'm guessing the resulting orders have not been what were required and as such the lay-off stands to reason. Does this mean an end to abit? Or simply an end to the motherboard segment, while the company does a subtle shift to align itself more closely with what USI can make easily, namely: notebooks, UMPC's and photo frames. Dare I ask if the photo frame can be overclocked?