X-Fi branding morphs into ZEN MP3 player line-up
Creative's next attempt at an iPod trouncing?
Published Mon, Jun 30 2008 4:09 AM CDT
|
Updated Tue, Nov 3 2020 12:38 PM CST
epiZENter, a fan site for Creative Labs MP3 Players, has
revealed
images and details of Creative's X-Fi branding, amalgamating into its ZEN line of MP3 players.
The Creative ZEN X-Fi, by accounts, perhaps leaves innovation fighting for a back seat and isn't, necessarily, a revolutionary step upwards from Creative's current ZEN line-up.
However, peering beneath the surface, Creative's X-Fi branding contributes more than just its name, by adding Crystallizer and Expand effects to the mix.
Take into account improved rated battery life (audio equalling 36 hours, up from 30 hours) together, with built-in Wi-Fi technology, to allow not only wireless streaming, but also instant messaging support via Windows Live Messenger or Yahoo! and, the ZEN X-Fi has, perhaps, better prospects.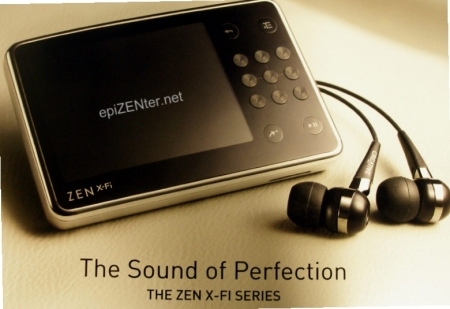 Still, with consumers having been enraptured by the large touch screens boasted by Apple's iPod touch, perhaps Creative's next revolutionary steps will have to take the form of strides.
There may be an interesting divide between functionality and usability, but with Creative's history of releasing several iterations of one branding, there may be some surprises in store for the future.