New "Green" power brick promises to save the world
T.C.Star tell us about its power saving technology.
Published Wed, Jun 4 2008 1:17 AM CDT
|
Updated Tue, Nov 3 2020 12:38 PM CST
COMPUTEX TAIPEI 2008
The buzz word this year is "green" and for the technology companies it means that they are working harder than ever to beat the competition at power saving.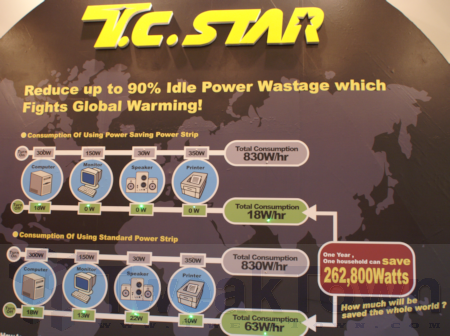 A novel solution comes today from T.C.Star who has come up with a power strip that could save you some money in the long run.
The power strip works on a concept that there is one device that "uses" other devices, like a computer uses a printer, ADSL modem, speakers, amplifier, scanner etc... So if that "master" device is off then there is no need for the other devices to be on as well and the power bar cuts the power to those "slave" sockets. Charlie from TC.Star told us that there is a potential idle power saving of 45 watts per hour or 262,800 watts per year.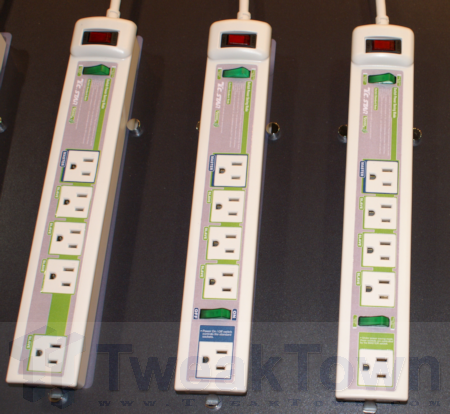 This can all be bypassed as well by switching the bar to "normal" mode and it works like a regular power bar.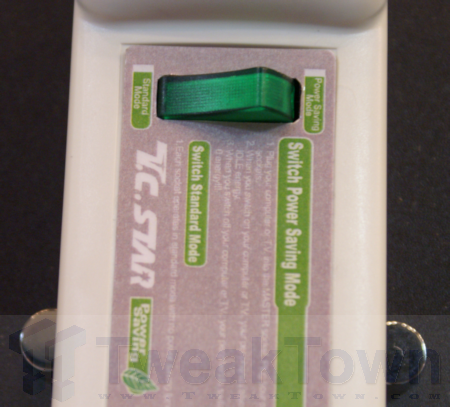 There will be multiple styles and iterations of the power bar, with the ability to select whether a socket is a slave or a regular output that will not be switched by the master controller.
Unlike other bars with a similar concept, this one uses a totally automatic module that can detect the idle voltage level of the master plug, rather than the user having to adjust a variable resistor on the bar, or by plugging in a USB cable from your computer. Looking good so far!