Antec creates unique Skeleton "case" for DIY users
Are we sure it isn't some type of spacecraft?

Published Mon, Jun 2 2008 11:56 PM CDT
|
Updated Tue, Nov 3 2020 12:38 PM CST
COMPUTEX TAIPEI 2008
We visited Antec this morning and among other things they were showing in their private suite, the key product for them this year at Computex is the Skeleton gamers "case".
Case is in quotation marks as we are not entirely sure if you can call it a case - it is something totally unique.
Purpose built for DIY users (such as hardware reviewers) and LAN party gamers, the Skeleton and Skeleton Mini bring a new meaning to casing and enclosures.
You'll notice atop of the full sized ATX version is a massive 250mm 3 speed multi-color LED fan and it has a total of eight drive bays (2 x 5.25" and 6 x 3.5" - two drive bays under the mobo tray and four on the sides of the unit). The Mini-ITX version called the Mini Skeleton will ship with a 180 watt external power brick and it has 5 drive bays (1 x 5.25" for optical drive and 4 x 2.5" HDD bays on the side of the unit). Atop of it is a smaller 150mm TriCool 3 speed fan. The fan speeds are adjustable by a switch near the fan that works well and you can even change the fan LED color.
Here are some pictures...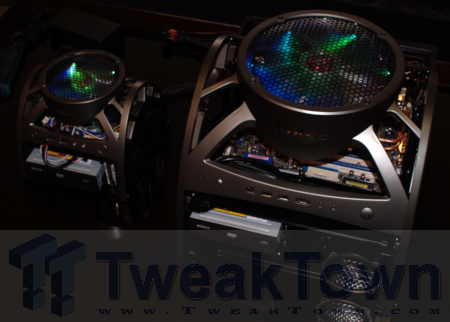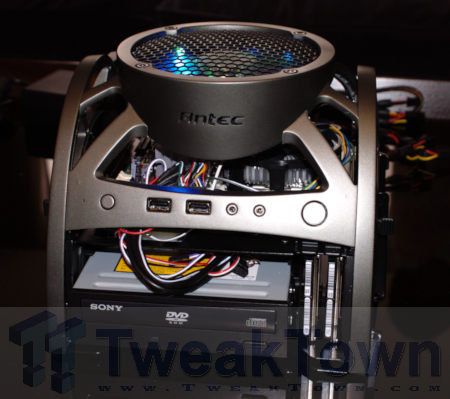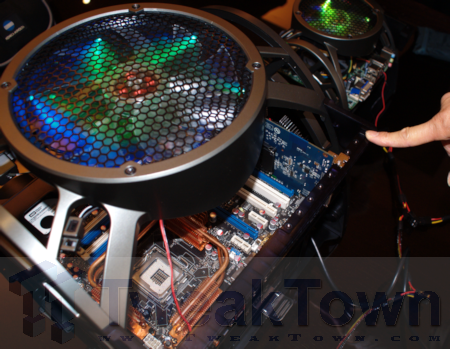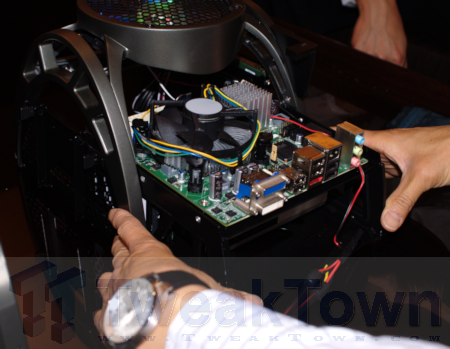 Antec also was showing off a range of other products including a stack of fancy cases and what got us interested was a non-standard ATX power supplies, including an 850-watt model.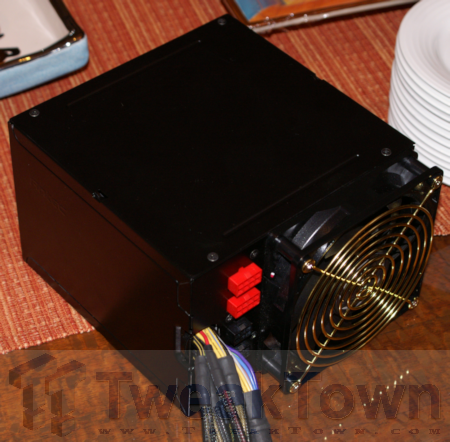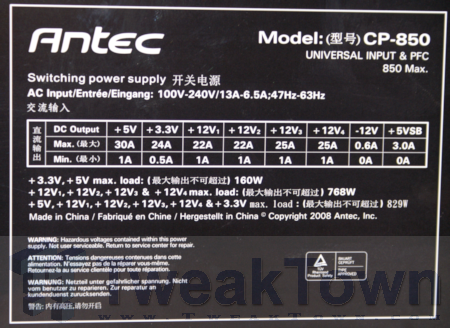 They should say should sell for about the same price as a 650-watt model because it is easier for them to design and produce. Since it is non-standard ATX, you'll also need an Antec case for it to fit into.