Corsair demonstrates why they think 4GB is better
Also shows 4GB kit DDR3-2000 running CL9.

Published Mon, Jun 2 2008 11:56 PM CDT
|
Updated Tue, Nov 3 2020 12:38 PM CST
COMPUTEX TAIPEI 2008
For a little while now, Corsair has been telling press and anyone else interested that 4GB is better than 2GB when it comes to gaming.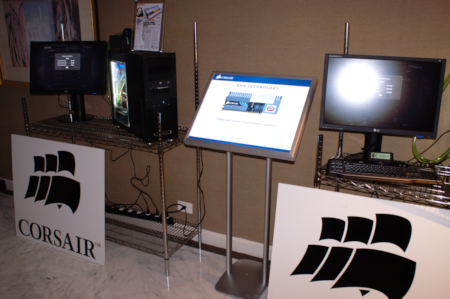 Of course Corsair is in the business of selling RAM, and this seems like logical message to send. However, we met up with Robert from Corsair yesterday at their suite and they had a live demo up and running with two identical systems except one was running 4GB and the other 2GB.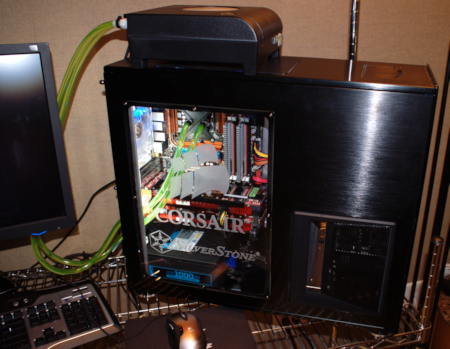 Running Company of Heroes, the 4GB system average frame per second rate was basically the same but what Corsair wanted to demonstrate was that average frame rate isn't the be all and end all. We were highlighted to the fact that there was a rather noticeable different at the minimum frame rate level.
The 2GB system at one point dropped down to 4.8 FPS while the 4GB system while not ideal only dropped down to around 17 FPS. In addition to the live demo, Corsair were also showing off their DDR3-2000 memory running at CL9. That in itself is not particularly exciting however this was a 4GB kit.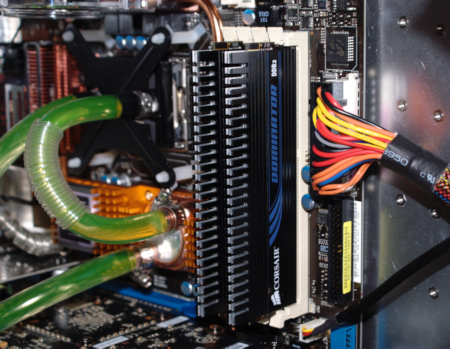 More coming up - stay tuned for more Computex coverage!