NVIDIA is supposedly set to discontinue the RTX 4080 and RTX 4070 Ti when its refreshed RTX Super graphics cards are launched, but the vanilla RTX 4070 will stay on shelves.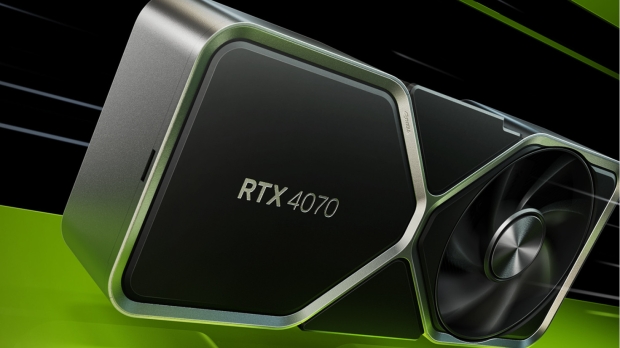 This is the latest in a flurry of gossip around the revamped Super models NVIDIA is seemingly planning to reveal at CES 2024, and how they might dictate the fate of the existing mid-to-upper-range Lovelace line-up.
This comes from the Board Channels forum over in China (via VideoCardz), the claim being that the RTX 4070 Super is well differentiated enough compared to the RTX 4070 so they can both be kept on sale. (The full-fat AD104 GPU expected to be used in the Super offers a lot more CUDA cores than the considerably cut-down chip in the existing 4070, over 20% more in fact).
However, as previously rumored, there's not really room for the RTX 4070 Ti - not if NVIDIA brings out new RTX 4070 Super and 4070 Ti Super models - so the latest from the rumor mill is that this is getting the chop.
The axe is also being wielded for the RTX 4080, which has been poorly received (at least going by rumored sales - and there have been plenty of such rumors), and it'll be outright replaced by the RTX 4080 Super as speculation has contended for some time now.
Obviously take all of this with a whole heap of skepticism.
While NVIDIA's RTX 4070 won't be given the elbow, this graphics card will apparently be scaled back. Both the RTX 4070 and the purported RTX 4070 Super will continue to be on shelves, but we're told the focus will be on making and selling more of the latter.
Of course, it still remains to be seen exactly what approach NVIDIA will take with these theorized RTX Super revamps for Lovelace. Some recent rumors can't even agree on how many of them will be inbound, and whether it'll be two or three refreshes (the one that may not appear, at least according to some speculation, is the RTX 4070 Ti Super - which would surely mean the RTX 4070 Ti wouldn't be put out to pasture).
Whatever graphics cards are coming, the other question is how NVIDIA might stagger them. While the theory is a launch at the 'special event' taking place at CES 2024, that's just going to be a reveal as opposed to the GPUs actually going on-sale.
When it comes to availability, Team Green may decide to pace these launches - indeed, if there are three refreshes, we'd be very surprised if they didn't push them out in a staged deployment. After all, these could well be the last Lovelace graphics cards before next-gen Blackwell, and we may be waiting until 2025 for the latter - so there might be a bit of a gap to fill.