The exoplanet NASA's Hubble Space Telescope has honed in on is officially called LTT 1445Ac and was first discovered by NASA's Transiting Exoplanet Survey Satellite (TESS).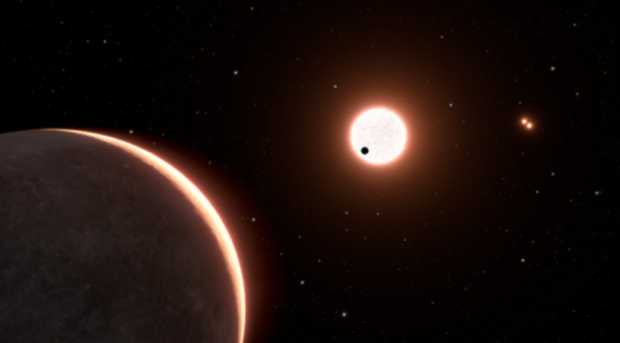 Reports indicate that LTT 1445Ac is the closest known exoplanet to Earth at a distance of just 22.5 light years away from our planet, residing within the constellation of Eridanus, the River. While light-years are certainly a long distance, LTT 1445Ac is actually considered to be in our galactic neighborhood, and according to reports, this exoplanet isn't alone, as it's joined by two other planets that are all orbiting a cool M-dwarf star.
Researchers discovered LTT 1445Ac by observing the M-dwarf star and recording any dips in light. A dip in the light means an object has been between the observing line drawn between Earth and the M-dwarf star. The bigger the dip in light, the bigger the object. After discovering the planet, researchers tasked NASA's Hubble Space Telescope with confirming the hypothesis that it was a planet causing the dips or transits.
Hubble then pointed its instruments at the object and confirmed it was indeed an exoplanet with a diameter 1.07 times larger than Earth. Follow-up observations led to researchers discovering LTT 1445Ac orbits its host star once every 3.12 days, meaning it's far too close to its star to be able to host liquid water as surface temperatures are estimated to be approximately 260 degrees Celsius, or 500 degrees Fahrenheit.