Sony shipped a record-breaking 4.9 million PlayStation 5 consoles in its latest Q2 period while also delivering hardware sales revenues to match.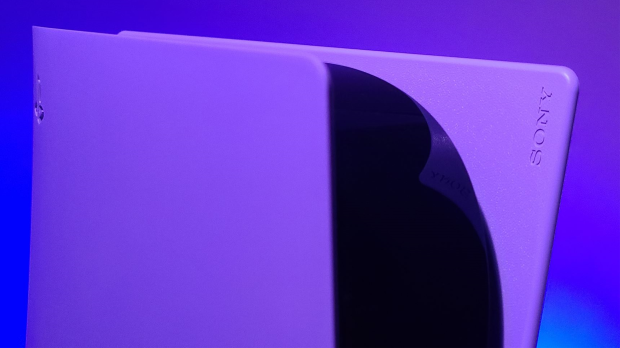 PlayStation 5 sales are on the rise as Sony attempts to meet its ambitious 25 million PS5 shipment target. Current data shows that Sony shipped 4.9 million PS5s in Q2, a new modern console shipment record for a non-holiday quarter. Despite these results, Sony still has to ship over 16 million PS5s in order to hit the goal line.
The new PS5 shipment record is accompanied by strong hardware revenues. In the Q2'23 period, hardware made up the lion's share of total Games & Network Services (G&NS) segment revenues. PlayStation 5 console hardware comprised 30% of total gaming division revenues, or about $1.991 billion when converted in the provided yen-to-USD exchange rates.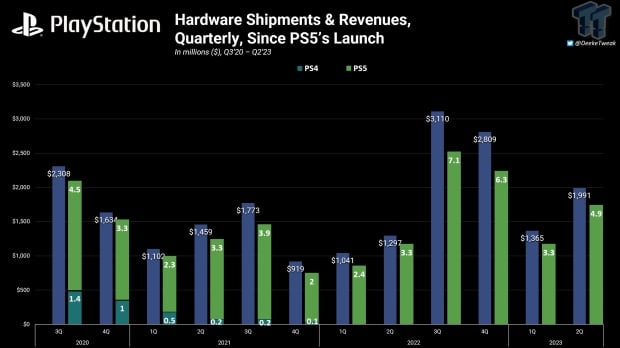 Q2'23 marks the third quarter in a the last trailing twelve-month period where hardware made up the largest share of G&NS revenues. The last periods were Q3'22 (35%), Q4'22 (35%) and Q2'23 (30%).
Typically, the majority of Sony's gaming revenues come from add-on content, which includes microtransactions, DLC content, in-game purchases, etc.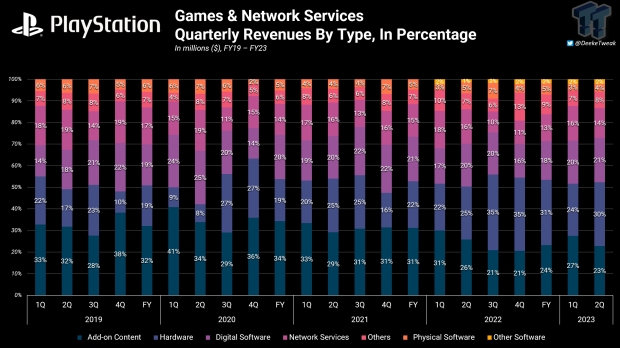 Based on sales trends and Sony's current forecast, the PlayStation segment should deliver record-breaking hardware revenues for the Q3'23 period which runs from October through December 2023.
The rationale here is two-fold:
1) Sony typically sells more consoles during the Q3 holiday period and the company has likely prepared high console volume with a mix of its new PS5 Slim and existing PS5 disc- and digital-based systems, and
2) Sony still has to sell over 16 million PS5s to meet its target, and it's assumed that more than half of this remaining shipment stockpile will be moved during the holiday period.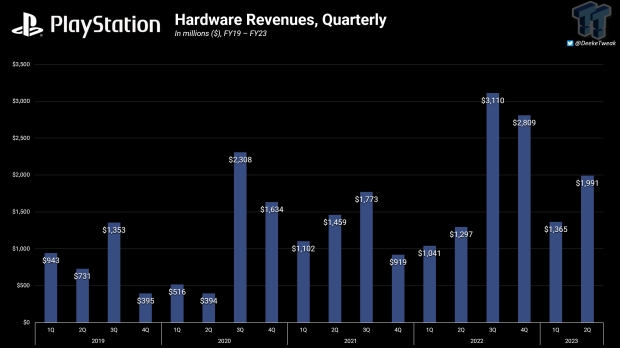 As such, we could see Sony deliver somewhere around $3.2 billion+ on 8 million PS5 shipments.
Sony management has said the current 25 million PS5 shipment target remains in place, and that the forecast could be adjusted based on holiday PS5 unit sales.