NASA has announced it stopped communicating with all its different types of robots that are exploring the surface of Mars.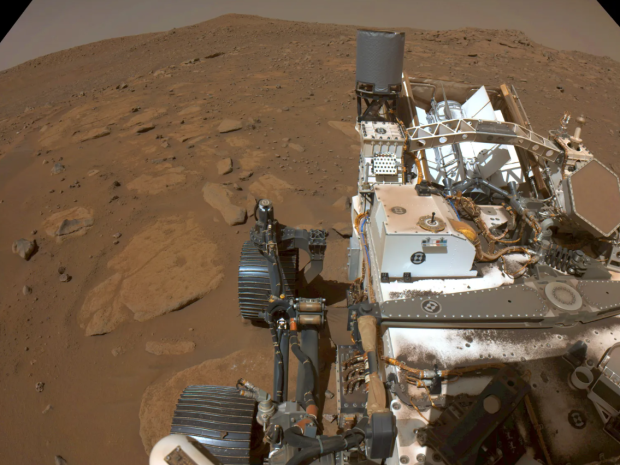 The space agency explained that due to a "Mars solar conjunction", which is when the Earth and Mars are on opposite sides of the Sun, communications with its Mars-exploring robots have been put on hold over safety concerns. NASA officials explained that during a Mars solar conjunction, the hot ionized gas emitted from the Sun can potentially corrupt radio signals, leading to unexpected behaviors for the robots that receive them.
To prevent these corrupted radio signals from being received by Mars robots, the space agency has decided to halt all communications during the two-week period of the Mars solar conjunction. While communications are down with the rovers, that doesn't mean they are taking a two-week break from scientific operations, as Perseverance and Curiosity will be monitoring any changes in the Martian weather and radiation, while Ingenuity, NASA's Mars helicopter, will be using its color camera to study the movement of the Martian sand.
"The missions pause because hot, ionized gas expelled from the sun's corona could potentially corrupt radio signals sent from Earth to NASA's Mars spacecraft, leading to unexpected behaviors," agency officials wrote.