While most things in space are rocks, dust, planets, nebulas, and other astronomical objects - some are less interesting but are a little closer to home, such as a tool bag.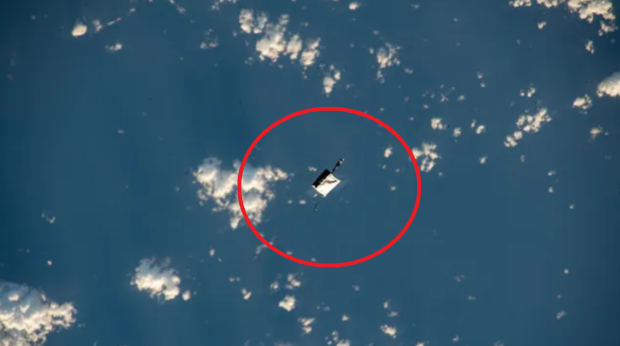 Astronauts aboard the International Space Station (ISS) accidentally dropped a tool bag in space that managed to get away from them during a spacewalk. With no hope of ever retrieving the tool bag, it has now become a new object that is visible from Earth. The tool bag got away from NASA astronauts Jasmin Moghbeli and Loral O'Hara on November 2, 2023, as they were conducting a spacewalk.
As for the tool bag now, it's visible orbiting Earth slightly in front of the ISS with a visual magnitude of around 6, per EarthSky. The visual magnitude is a ranking of how visible an object is, and the instance of the tool bag, it's approximately the same brightness as the planet Uranus. Due to its size and brightness, the tool bag isn't visible to the naked eye but can be seen with a pair of binoculars.
So, how can you catch a glimpse of this tool bag? Head on over to an app or website that shows an accurate location of the ISS. Grab a pair of binoculars and simply wait for the floating laboratory and tool bag to pass over your location. Happy spotting!