Sony's PlayStation 5 console nears 50 million shipments, but still hasn't overtaken the PS4 just yet.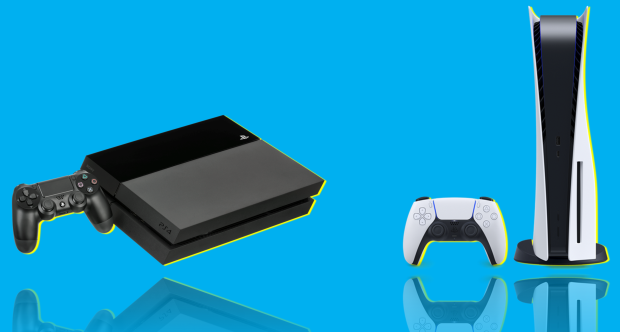 Sony recent reported its Q2 results for the Fiscal Year 2023 period, updating investors and consumers on the current state of the business. Gaming is going strong for Sony in terms of overall earnings, with the company generating a record-breaking $6.7 billion in second-quarter revenues. A significant portion of this was made from PlayStation 5 hardware.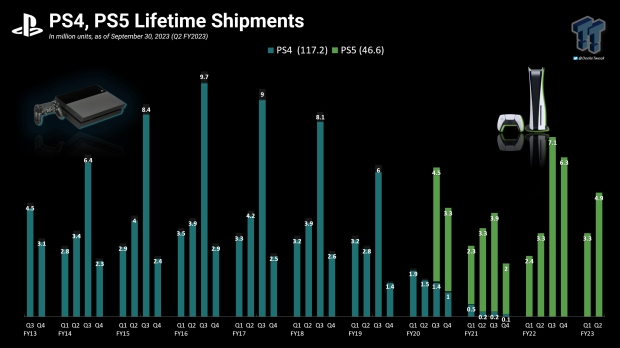 According to the results, Sony's Games & Network Services division sold-in 4.9 million PlayStation 5 consoles in the Q2 period (July - September 2023), a new record for second-quarter console shipments. On a launch-aligned basis, the PS4 is still beating the PS5, with 47.6 million PlayStation 4 consoles shipped in the first 12 quarters compared to the 46.6 million PlayStation 5 consoles shipped in the same period.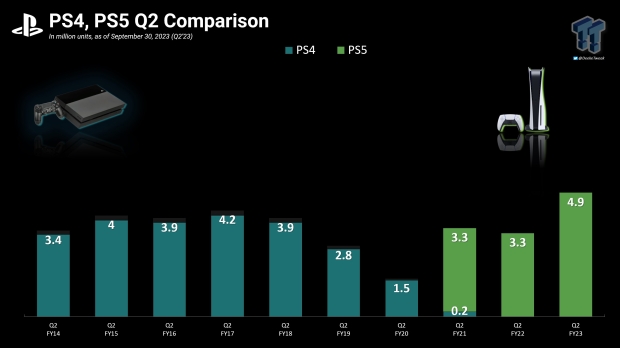 Sony aims to ship 25 million PlayStation 5 consoles by March 2024, but the company still has to move at least 16.8 million consoles in order to meet this goal. PlayStation management has said that hitting the shipment target will be challenging, and that Sony may adjust its forecast based on how much PS5 consoles are sold during the holiday Q3 period.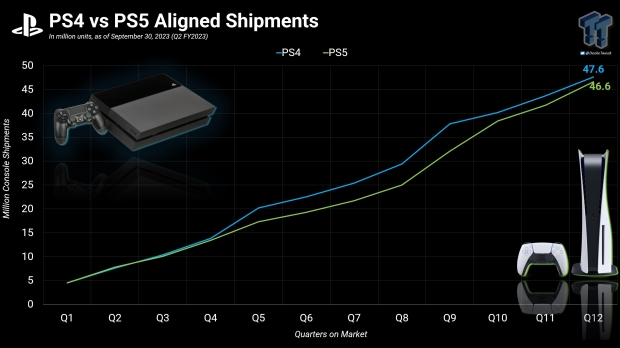 For Sony, this target isn't just to fill out the PlayStation 5's install base to ensure more long-term game and services revenues, but to also sell each console at as much of a profit as possible. Sony Interactive Entertainment CEO Hiroki Totoki has recently discussed why PS5 console profits have "deteriorated" over time, citing higher production costs due to the lower buying power of Japan's domestic yen currency.