Sony wants to ship an ambitious 25 million PlayStation 5 consoles this fiscal year, and it still has nearly 17 more consoles to ship in order to hit the target. Based on what Sony management has said to investors, this sales plan hinges on the new PS5 Slim console revision.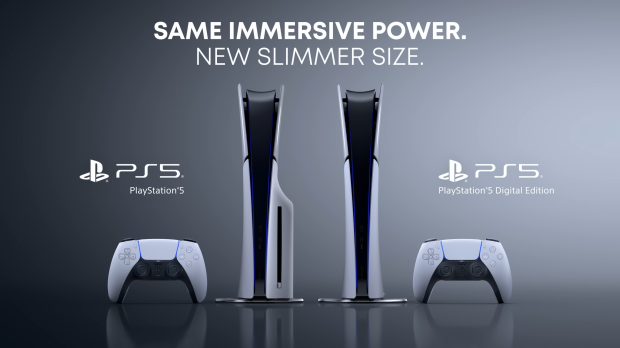 The new PlayStation 5 slim revision is more important than consumers think, at least for Sony. The updated consoles make significantly changes to weight, size, and overall form factor, while transforming all base PS5 models into digital-first editions through the sale of an optional disc drive. All of these things are calculated moves on Sony's part, and the PS5 Slim was mainly created to maximize the PlayStation 5's overall profitability.
The Slim's weight reductions translate to lower freight shipment costs, whether exporting directly from Japan's console manufacturing plants like the one Kisarazu, or exporting from other worldwide facilities. Right now the yen is in a depreciated state, meaning Sony could make lots more revenue from console exports as USD and Euros currently yield higher yen values.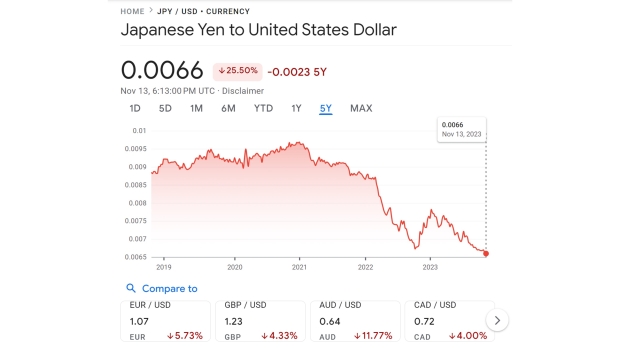 That being said, the depreciated yen means that Sony is now paying more for PlayStation 5 console parts (depreciated currencies can be great for exports and sales, but not so great for imports and purchases). It was always critical that Sony produce and sell its PlayStation 5 consoles at a profit, but now the importance is even higher.
The PS5 Slim aims to improve profitability through strong cost reduction measures wherever possible--hence the significant weight reductions and the move to 6nm to improve SoC yields that were implemented with the Slim models.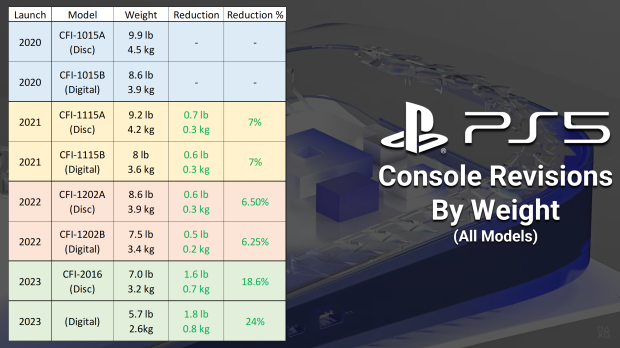 In its recent Q2'23 earnings report, Sony management confirms that the PS5's profits have deteriorated, and that the company aims to achieve its 25 million sales target, but not necessarily at the cost of profitability.
As a result of the higher costs of sales, PlayStation game division's operating profit has taken a hit from reduced console profitability--as well as the increased expenditures from the $3.6 billion Bungie acquisition.
It's possible that Sony could revise its 25 million sales target should the PS5's profitability not improve or stabilize during or after the holiday season.
Marketing costs are another key part of this 25 million sales blitz, as well as any potential profitability impact from discounts and promotions. Cost of sales, marketing, and discounts all eat into the profitability of all consumer electronics, and to pull off such a big milestone, Sony will have to do its best to fluidly adapt to conditions as they arise.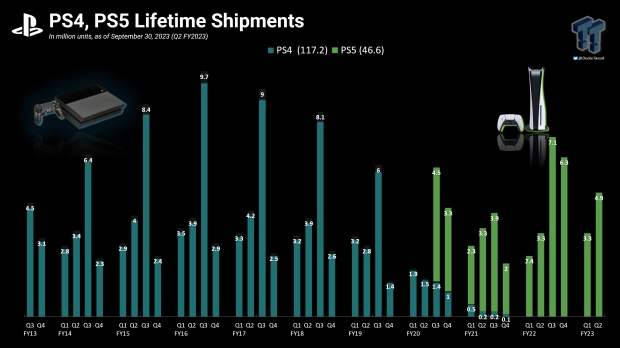 Sony Interactive Entertainment CEO Hiroki Totoki explains in a Q2'23 earnings call:
"25 million is a rather high target. It's not something we can attain very easily, and we think that the year-end sales is the most important sales period. Towards this year-end period we want to have the new models for the holiday sales. Spider-Man is also aiming for the year-end holiday sales.

We want to keep 25 million units as a target. In this holiday season, we'll take a look at how many [units are sold]. It's not only that we want to increase the install bases but we want to have profitability as well."