WB Games is a profitable business with a high return on investment, and remains an integral part of WB-Discovery's growth potential.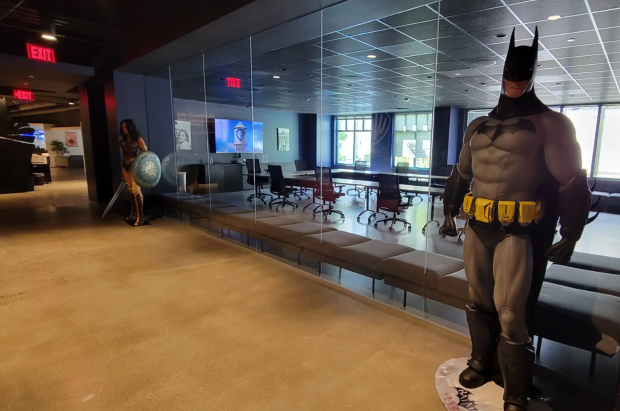 It wasn't so long ago when the gaming sphere speculated on a potential sale of WB Games following the Warner Bros.-Discovery merger. These reports were wrong, but now we have an idea of just how wrong they were. New comments from WBD boss David Zaslav underline just how important gaming is for the media giant, while also revealing very rare information on WB Games' overall performance.
In a recent Q3 2023 earnings call with investors, the WB Discovery CEO confirmed three key details about WB Games: 1) The interactive entertainment division has been profitable every year for the last 15 years; 2) WB Games has delivered strong operating income of $400 million for the past three years; and 3) the games segment is doubling-down on live services and F2P (think Suicide Squad: KIll the Justice League, DC Universe Online, and potentially a Harry Potter online game) in an effort to chase long-tailed monetization.
This is a sharp contrast to WB Games' best-earning title, Hogwarts Legacy, which doesn't have live service/online play elements (it does feature an in-game store, though).
WB Games have also been mostly known for delivering high-caliber singleplayer titles like the Batman Arkham games and the Middle-earth titles, and is currently making a new Wonder Woman game as well as a live service multiplayer game based on the Suicide Squad.
Below is an excerpt from what WB Discovery CEO David Zaslav had to say about gaming:
We've worked really hard on our games business for the last year and a half, and it's also a business where we have had a strong track record. Games have been a very successful and steady segment for Warner Bros. for over a decade.

We've been profitable in each of the last 15 years, averaging more than $400 million in EBITDA the last three years alone.

We believe games are a critical and very valuable asset for the company, with a great deal of potential for growth. Games have consistently enjoyed among the highest ROIs of any of our businesses.

While we're smaller than some of the leading pureplay gaming companies, our operating margins are comparable to the best of the public companies. We're clearly punching above our weight and we're just getting started.

And similar to the leaders in the industry, we've led with multiple key franchises, each of which is $1 billion gaming property. Harry Potter, Game of Thrones, DC--which is mainly Batman today--and Mortal Kombat, whose most recent release, Mortal Kombat 1, has sold nearly 3 million copies since its launch in mid-September.

So we've got the proven IP and franchises, the world-class studios and publishing talent, and we intend to continue to invest more capital and more resources into the business.

Our focus is on transforming our biggest franchises from largely console- and PC-based, with three-four year release schedules, to include more always-on gameplay through live services, multi-platform, and free-to-play extensions, with the goal to have more players spending more time on more platforms.

Ultimately, we want to drive engagement and monetization over longer cycles and at higher levels. We are currently under-scaled, and see significant opportunity to generate greater post-purchase revenue.