The Epic Games Store still is not profitable, but records indicate it may not actually deliver a positive cumulative cash balance across the next few years.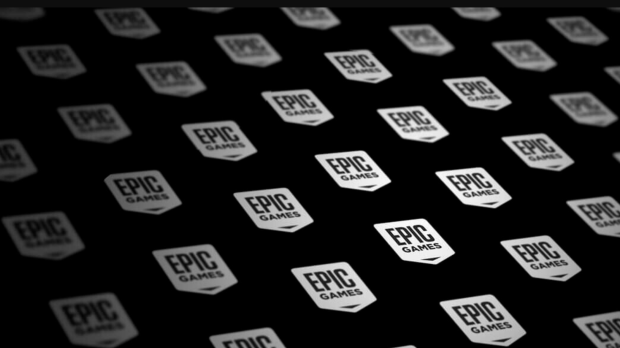 The Epic v Google trial is under way, and new testimony from Epic Games Store VP and General Manager Steve Allison reveals the storefront isn't yet profitable. Previous reports indicate that Epic did not expect EGS to be profitable until at least 2027, however it's possible the Store could deliver a positive gross profit before then.
Epic Games Store's non-profitability was first revealed in the Epic v Apple trial from years ago. Analysis of Epic's forecast models from 2019 laid out two potential models for the Store to follow. One was an "aggressive pursuit" model that strongly emphasized generating more revenue from games "signed" to the store. This would result in significantly higher gross revenues of up to $1.177 billion by 2024. Under this aggressive pursuit model, Epic expected to deliver a positive gross profit value by 2024 (this does not include taxes).
The other model, known as the "winding down model," would see the Epic Games Store turning a positive gross profit by as early as this year. This is a result of significantly less costs, including less royalty payouts and minimum guarantee thresholds (MG). These costs are much lower than the previous model because Epic may secure a lot less games for EGS; the winding-down model supposes $422 million in revenues by 2023, which could deliver a positive gross profit of $18 million.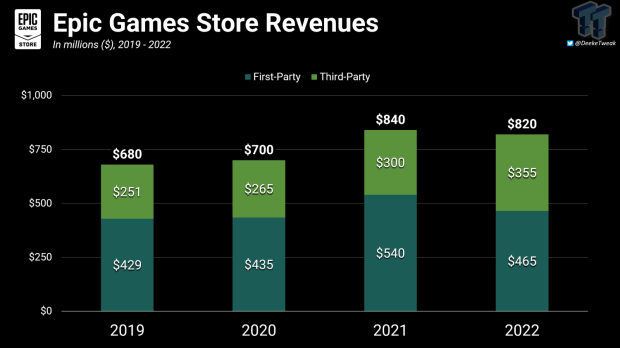 As far as a cumulative cash balance...the operational losses of the Epic Games Store will carry forward to upcoming years for some time.
The models show that by 2023, EGS cumulative gross profit will be at -$746 million in the aggressive pursuit model, and -$566 million in the winding-down model (this is because the AP model assumes higher costs because of the higher revenues, whereas the WD model has lower costs because of the lower revenues).
Bear in mind that these models are very outdated and the landscape of the video games industry has changed significantly since 2019. Games, services, and infrastructures are more costly to operate and maintain thanks to the inflation-driven economy, so it's highly likely that these forecasts--and the models therein--have changed dramatically.
It's uncertain which model that the Epic Games Store is currently utilizing, and it's likely that Epic's strategy has shifted to a degree that outstrips the limitations of these known models.