After announcing it back on October 17, Apple has today finally made the Apple Pencil (USB-C) available to buy. The cheapest Apple Pencil ever, you can now get your hands on this new stylus for just $79.
The lower price makes this an interesting option considering the original Apple Pencil as well as the second generation model remain on sale alongside it. In fact, this Apple Pencil borrows some of the features from both of those options while being compatible with every iPad that has a USB-C port.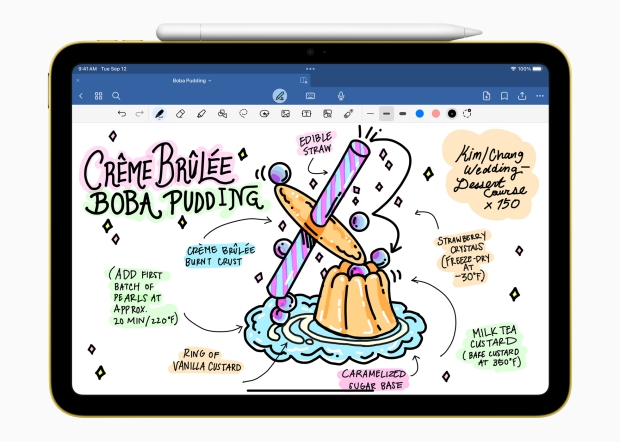 The USB-C aspect is an important one, of course. While the original Apple Pencil has a Lightning connector and the second-generation model charges wirelessly, the new USB-C model has a USB-C port for plugging a cable into. That port lives beneath a sliding cover.
While the new Apple Pencil doesn't support wireless charging like the second-generation one, it does still have magnets for attaching to the side of iPads that support it - just don't expect it to charge when you attach it there.
In terms of features, the latest Apple Pencil supports pixel-perfect precision, low latency drawing, and tilt sensitivity. However, there's no support for the iPad Pro's hover feature nor is there the option to double tap the end of the Apple Pencil to change tools, either.
All of that makes this an interesting option in the three-stylus Apple Pencil lineup. The only real thing that it has going for itis the $79 price, but with the second-generation one often on sale we'd suggest that might be the better option for most people. Even if it does cost a little more.