AMD has posted its latest financial results for Q3 2023, with the $5.8 billion 4% year-over-year growth attributed to Ryzen and "record server processor sales," according to AMD Chair and CEO Dr. Lisa Su. Like many other big tech companies, AMD is riding the wave of AI with its new MI300 chips set to drive sales to $2 billion in 2024.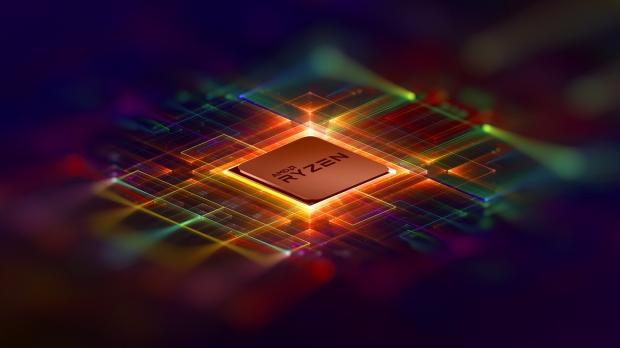 "AMD Instinct MI300A and MI300X GPUs are on track for volume production in the fourth quarter to support deployments with several leading HPC, cloud, and AI customers," the Q3 earnings report writes. The company's Data Center segment showed flat year-over-year growth but is expected to grow as the company's new CPU and AI hardware takes hold.
The biggest growth sector for AMD was the Client segment (where most enthusiasts reside), with revenue up 42% year-over-year, driven by Ryzen mobile processor sales. AMD specifically highlights the success of its AMD Ryzen 7000 Series CPU in the mobile space as driving growth.
Not so great news for the Gaming segment, as the new Radeon RX 7700 XT and Radeon RX 7800 XT desktop GPUs could not offset a downturn of 8% compared to the previous year.
AMD notes that the dip in its Gaming sector comes from the "semi-custom" sector, which includes consoles like the PlayStation 5 and Xbox Series X. So the good news (if we can call it that) is that the new Radeon RX 7700 XT and Radeon RX 7800 XT launches helped minimize the loss in revenue.
The immediate future for the company does look good; AMD is set to launch the new AMD Ryzen Threadripper PRO 7000 WX-Series and Ryzen Threadripper 7000 processors later this year. Plus, we're finally seeing AMD 3D V-Cache technology make its way to the mobile space with the new Ryzen 7045HX3D Series.
The PC market is still recovering, with demand in several sectors slowing down. So it will be interesting to see just how much of an impact AI makes on the company's revenue going forward and if the Client and Gaming momentum (at least in terms of Radeon) continues.