Atari's latest acquisition sees the French company consolidating yet another large portion of the retro/remaster video games market.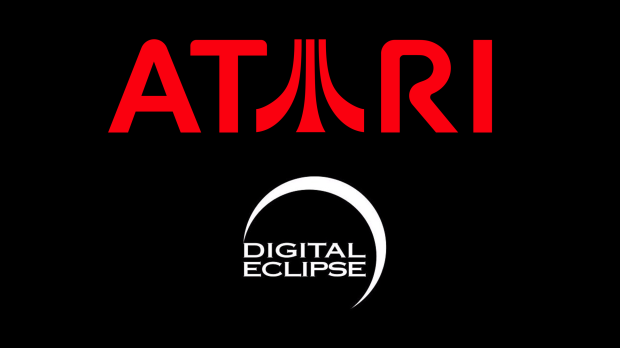 Atari has announced that it has made an offer to acquire Digital Eclipse, the developer of a multitude of re-releases, collections, and remasters. Know for its emulation tech, a press release confirms that Digital Eclipse has produced over 250 games. The latest buyout comes shortly after Atari also acquired Nightdive Studios, the team behind enhanced re-release of System Shock, Turok, Quake, and many more.
As per the agreement, Atari's consideration terms offer $6.5 million for Digital Eclipse, which is split up into $4 million in cash and $2.5 million worth of Atari company shares. Digital Eclipse can also earn up to $13.5 million in a payout contingent on the group's performance across a ten-year period.
Atari CEO Wade Rosen explains the rationale for the acquisition: "Digital Eclipse, along with Nightdive, are in perfect alignment with Atari's DNA and renewed purpose. I'm personally excited to see where we can push the boundaries of retro innovation together."
Digital Eclipse has posted an official FAQ where it explains it'll be "business as usual" after the combination:
"It is business as usual at Digital Eclipse! While we're certainly happy to have greater access to Atari's fantastic library, we still have the freedom to seek out projects with other parties."
The acquisition will also not affect planned dividends for Fig investors:
Fig funds will still be used to develop a slate of Digital Eclipse projects, and the dividend schedule for investors remains unchanged. Updated investor information will continue to be available exclusively at Republic's website.
Check below for a more in-depth look at the acquisition's finance terms:
In addition to the cash consideration, Atari will also acquire a portion of the shares in Digital Eclipse directly and the purchase price of such shares corresponding to US$2.5 million (€2.4 million) will be paid by way of set-off against the issuance of newly issued Atari SA shares.

The reserved capital increase will result in the issuance of 20,165,794 new Atari shares. As a result, Digital Eclipse shareholders will together hold upon completion of the capital increase 4.6% of Atari's share capital4. The determination of the number of Atari shares to be issued is based on the 20-day volume weighted average price of Atari shares on Euronext Growth Paris until the signing date of the purchase agreement of €0.1169, in accordance with the terms of the delegation to the board of directors.

The majority of Digital Eclipse shareholders, holding in aggregate approximately 95% of Digital Eclipse capital, have agreed to a 1-year lock-up on their Atari shares as from the Closing of the acquisition.