A week ago, we heard rumblings that Western Digital and KIOXIA were on the cusp of closing a deal that would see the two companies merge to create the world's largest manufacturer of flash memory solutions. A few days ago, the story changed. The deal fell through due to objections from SK Hynix, a competitor and KIOXIA investor.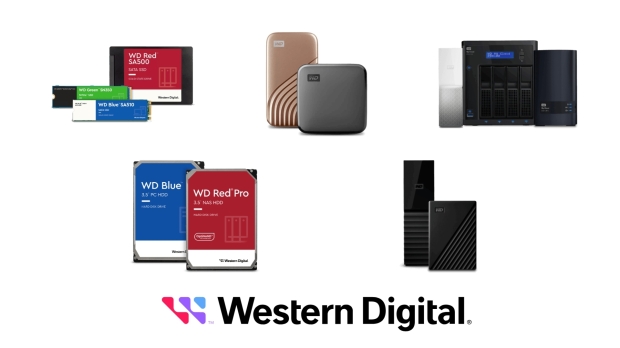 None of this was confirmed by either party, but today, Western Digital has announced that it will split into two independent public companies - one that will focus on the HDD market and one on flash memory.
According to the announcement, the split will "better position each franchise to execute innovative technology and product development, capitalize on unique growth opportunities, extend respective leadership positions, and operate more efficiently with distinct capital structures." And it's set to happen in the second half of 2024.
The split is a little strange because we're still talking about storage, so on the one hand, you have the traditional Western Digital that makes physical HDDs with platters and moving parts. On the other hand, you've got Western Digital, which creates SSDs and Flash-based storage solutions in the popular and dominant SSD sector.
The reasoning for the split is said to be financial, with pressure from investors (according to Reuters), in addition to the NAND-based flash market struggling to regain momentum in a post-pandemic world. Prices are low, production is down, and even though the storage market shows signs of recovery - companies like Western Digital are feeling the pressure.
The traditional HDD market, which features fewer players, might seem a little ancient in terms of technology, but the rise of data centers, AI, and other enterprise endeavors means there's still a big need for HDDs.
Now we wait to find out what the two companies will be called.