Baldur's Gate 3's megaton success has spiked Hasbro's video game revenues with two months of sales.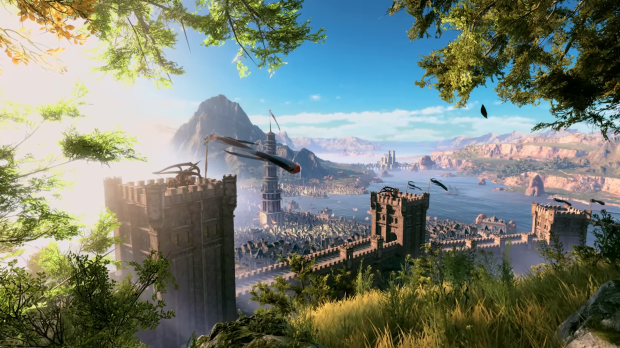 Hasbro's latest Q3 earnings figures have underlined the exceptional performance of Larian's wildly popular Baldur's Gate 3. Hasbro is the parent company of Wizards of the Coast, a subsidiary that owns the rights to the Dungeons & Dragons franchise--remember that BG3 takes place in D&D, so Hasbro's reports show how well all branches of its multifaceted gaming business are doing, whether it's tabletop, card games, or interactive experiences like BG3.
The company's earnings show that Wizards of the Coast's digital and license gaming revenues are up by roughly 133% year-over-year, driven by the release of Baldur's Gate 3 in August. Across a two-month period ending October 1 (Hasbro uses a calendar year for its schedules), WotC's digital and licensed gaming jumped to $133.1 million, up nearly $76 million dollars from last year. These earnings do include digital sales from Magic: The Gathering Online.
Hasbro clarifies that licensed games like Baldur's Gate 3 (and, to a lesser extent, Monopoly Go!) made around $63 million o the Wizards of the Coast digital revenues: "Wizards of the Coast revenue growth driven by the success of licensed digital games Baldur's Gate III and Monopoly Go! which drove $63 million of incremental revenue in Q3."
The company also issued a more generalized statement on its Q3 performance:
"Our third quarter results highlight the strength of Hasbro's diversified toy and game portfolio and the progress we have made on our transformation," said Chris Cocks, Hasbro chief executive officer. "Wizards of the Coast and Digital Gaming delivered a standout performance across strength in MAGIC: THE GATHERING and DUNGEONS & DRAGONS, particularly the blockbuster August release of Baldur's Gate III."