Soon X users will be able to call each other, or at least that's what seems to be happening as select users are reporting a new feature popping up in their account settings.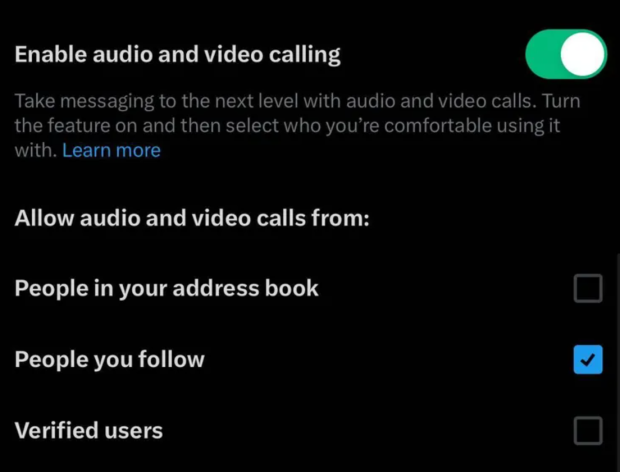 Reports indicate that X users will now be able to enable audio and video calling by heading to their settings and locating the new toggle feature. Personally, my account hasn't received the push notification "Audio and video calls are here!" informing me that calls are now enabled on my account, but some members of The Verge reported they did, along with thousands of other users. It seems this new feature is being rolled out slowly to users, likely by region.
Notably, the new feature allows users to choose who can call their account, with options such as "people in your address book, People you follow, and Verified users". As you can probably imagine, users can make a call by heading to their Direct Messages, selecting the account they wish to message and then the call button located in the right-hand corner of the screen.
This new feature roll out comes after X owner Elon Musk teased the feature for a few days, making it plainly obvious that X was about to get the new call feature.