Microsoft will combine Activision Blizzard King and Xbox revenues together starting in Q2, which corresponds to the market's busiest season.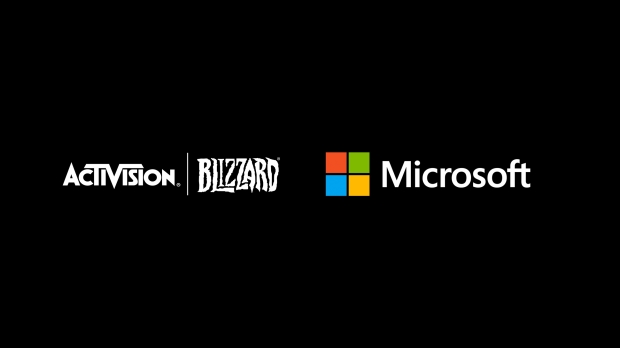 Xbox recently closed its $68.7 billion merger with Activision and a new high watermark will soon be established for Xbox's earnings. Microsoft has confirmed that it will recognize Activision's revenues as part of its Q2 FY24 period, which runs from October - December 2023.
Microsoft has published Xbox earnings forecasts for holiday 2023, and based on the figures, Xbox could brush very close against PlayStation's quarterly results. In a recent earnings call, Microsoft Chief Financial Officer Amy Hood said that gaming is expected to rise by 45-49% year-over-year. Of this amount, Activision is expected to impact about 35% of earnings.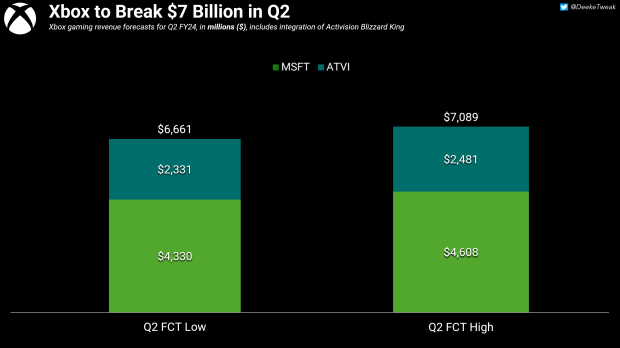 Calculations reveal that Microsoft expects Xbox + Activision to make anywhere from $6.6 billion to $7 billion in quarterly revenues during the holiday period.
"In gaming, we expect revenue growth in the mid to high 40s. This includes roughly 35 points of net impact from the Activision acquisition, which as a reminder includes adjusting for the third-party to first-party content change noted earlier. We expect Xbox content and services revenue growth in the mid to high 50s, driven by roughly 50 points of net impact from the Activision acquisition."
For comparison's sake, PlayStation made $7.1 billion in holiday 2021, and $8.8 billion in holiday 2022. Nintendo, on the other hand, made $5.9 billion and $4.7 billion, respectively.
Activision has made $2.2 billion and $2.3 billion in holiday 2021 and 2022.
Activision's heavy-hitters like Modern Warfare III and continued monetization from Call of Duty, World of Warcraft, Diablo IV, and Overwatch will also contribute to this forecast.
Microsoft's half-year revenues will break $11 billion if the company can hit the top end of this Q2 forecast.