Recently, the U.S. government updated its list of graphics hardware that is effectively banned from being exported or sold to China without a government license, including many of NVIDIA's most popular AI GPUs like the A100, A800, H100, and H800.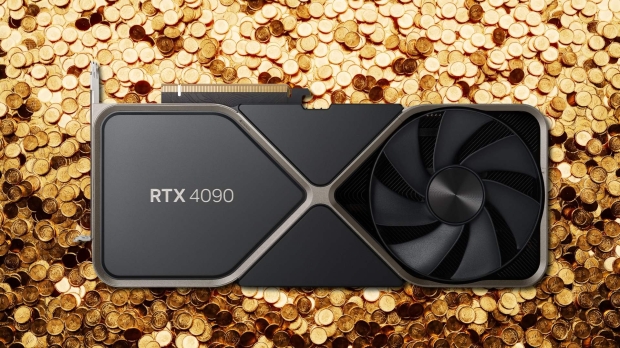 A new filing from NVIDIA outlines that the new ban is "effective immediately," meaning that sales and exports for these GPUs have been shown a bright red light.
Bad news for AI in the region, but good news for PC gamers? As previously reported, the ban was about restricting hardware sales for GPUs and hardware exceeding a certain performance threshold - which, in a testament to its raw power, included the GeForce RTX 4090. The most powerful gaming GPU on the planet was on the cusp of being banned in one of the biggest PC gaming markets in the world.
This led to pricing for the card in the region doubling and tripling, with global prices also impacted by the ban. According to NVIDIA's filing, it sounds like the GeForce RTX 4090 is exempt from the new restrictions as the ruling now states that it covers products "designed or marketed for data centers."
The GeForce RTX 4090 might be a Generative AI beast thanks to recent driver updates. Still, its main purpose is to push games like Cyberpunk 2077, Alan Wake II, and Portal with RTX to new heights with 4K visuals, real-time path-traced lighting, DLSS 3.5 rendering, and Frame Generation.
The irony is that some of the GeForce RTX 4090's power comes from AI, so these new restrictions (sans GeForce RTX 4090) outline that AI for anything other than PC gaming in China is bad. Hopefully, this means pricing in the region for the GeForce RTX 4090 drops to more reasonable levels in the coming days/weeks.