As we predicted, Starfield's breakout launch propels Xbox earnings to new heights.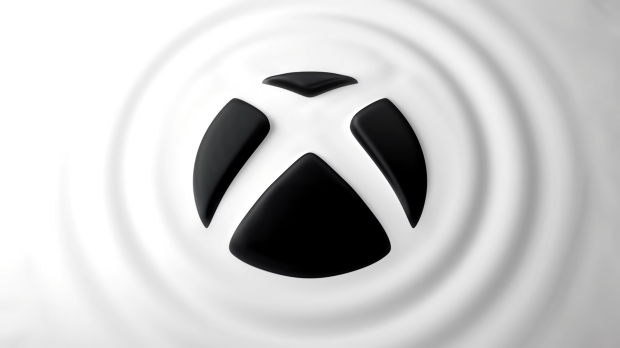 Microsoft just broke new barriers with its Xbox games division. Xbox pulled in a record-breaking $3.919 billion in revenues during Q1'24, representing a +9% year-over-year increase, or a jump of about $309 million dollars over last year's results. Starfield's significant launch helped kick off Microsoft's new Fiscal Year 2024 timeline with a big earnings milestone.
To put this number into perspective, Xbox made more in this Q1 period (July - September, 2023) than any other non-holiday period in the platform's entire 22-year history. Like its competitors Nintendo and PlayStation, Xbox makes most of its earnings from the critical year-end holiday timeframe. Starfield was undoubtedly a big part of these results, with the game becoming the top-earning premium title of September 2023 and amassing 6 million players shortly after launch.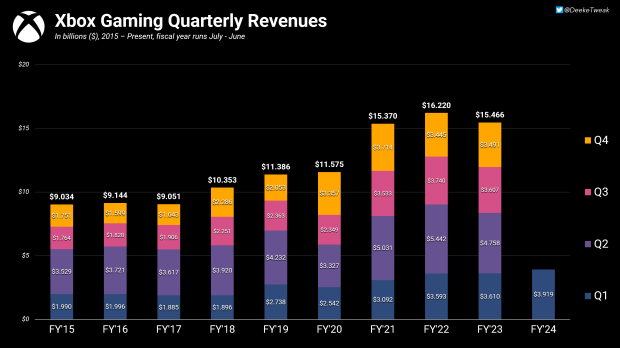 Xbox's significant Q1 revenues were driven primarily by content & services, which was up 9% year-over-year, the company says in a Form 10-Q SEC filing. Activision-Blizzard revenues have not yet been included in Xbox's figures--once that happens, we should expect to see a $1 to $2 billion+ uptick in quarterly revenues.
We have the following quick stats from Xbox's Q1'24 results:
Gaming revenue grew 9% (up 8% Constant Currency)

Xbox content and services revenue grew 13% (up 12% CC) driven by growth in first-party content and Xbox Game Pass

Xbox hardware revenue declined 7% (down 8% CC)
Microsoft CEO Satya Nadella may also comment on Xbox's performance for the quarter, and we may get new updates on Xbox Game Pass subscriber numbers.