Spider-Man 2 is the latest first-party PlayStation game to achieve blockbuster status.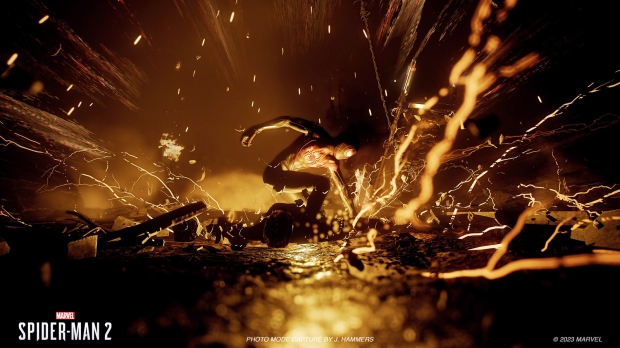 With Spider-Man 2's spectacular success, Insomniac has proven lightning can strike in the same place twice (three times including Miles Morales). The successful sequel has garnered a 90 on Metacritic and has now unlocked game sales to match the hype.
Sony has confirmed that Spider-Man 2 is now the fastest-selling PlayStation Studios game of all time. This is an impressive feat to be sure, but it's hard to match the webslinger's performance with other first-party record-holders like God of War Ragnarok, the original Spider-Man from 2018, and The Last of Us Part II.
Spider-Man 2's launch-day sales records
More than 2.5 million copies sold-through in the first 24 hours

Fastest-selling PlayStation Studios game in PlayStation history
"Great news, Spidey fans -- Marvel's Spider-Man 2 has sold more than 2.5 million copies in the first 24 hours. Thanks for making this a high-flying launch!"Sony said in an announcement post.
As Axios' Stephen Totilo notes, Sony has adjusted the timeframe for its "fastest-selling" PlayStation game milestone numerous times. Games like God of War Ragnarok achieved 5.1 million sales in one week, whereas others like the 2018 Spider-Man game on PS4 broke sales records at the time with 3.3 million sales in 3 days. The Last of Us Part II managed to one-up Spider-Man with 4.3 million sales in 3 days' time. So...this fastest-selling metric can range from 24 hours to 3 days to 7 days.
Spider-Man 2 looks to be the premiere first-party system-seller for 2023, however it's likely that Call of Duty Modern Warfare III will top the PlayStation 5 sales charts across multiple reasons--as is usually the case for the platform's annualized COD performance.