The evolution of the discrete graphics card for PC gaming has been fascinating to watch over the years, with massive performance leaps and breakthroughs arriving at a steady clip. The ancient days of early 3D gaming have paved the way for realistic physics, lighting, animation, texture detail, ray-tracing, and so much more.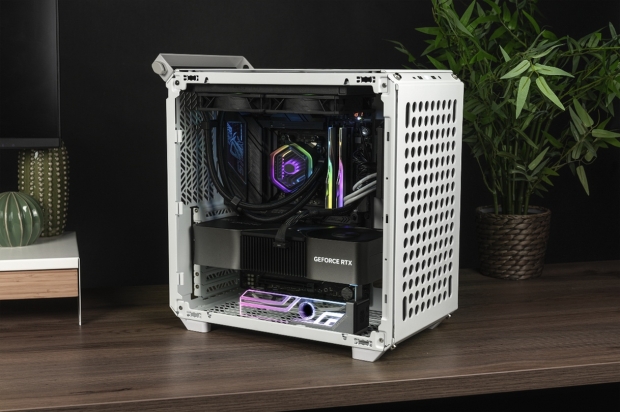 However, as GPUs have become more powerful, they've begun to require more sophisticated cooling - often with large fans and lots of fins, copper, and heat pipes.
On the high-end, the overall size of flagship GPUs like the GeForce GTX 980 through to the GeForce RTX 4090 (or the Radeon RX 7900XTX compared to an older Polaris-era card) has increased substantially to the point where mid-range GPUs are now a lot larger than what they used to be. And with that, GPU sag is a real problem - so having a GPU brace or bracket is a must if you plan on installing one in the traditional horizontal configuration.
This is where the new Cooler Master Atlas ARGB GPU Support comes in, as it helps solve the issue of large GPUs while focusing on the other side of PC gaming that's also become the new standard - style. The "infinity mirror design" looks very tasty.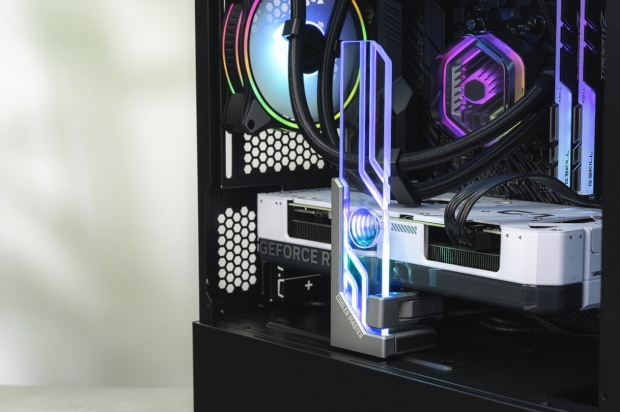 With edge-lit ARGB tempered glass, the design is as flashy or minimal as you want, with the premium aluminum stand designed to cater to the 3 to 3.5-slot "heavyweight" GPUs of the modern PC gaming era. The best part is that the magnetic reinforced base means you've got a 100% tool-free installation and setup that can be oriented to support GPUs in multiple cases and orientations - including vertical and horizontal.
Cooler Master notes that the Atlas ARGB GPU Support offers "universal compatibility," so it's not just designed for its case and cooling lineup.