Foxconn Technology Group and NVIDIA have announced they're working together on building a new kind of data center; it will use NVIDIA's extensive GPU technology and software for various markets... including self-driving cars.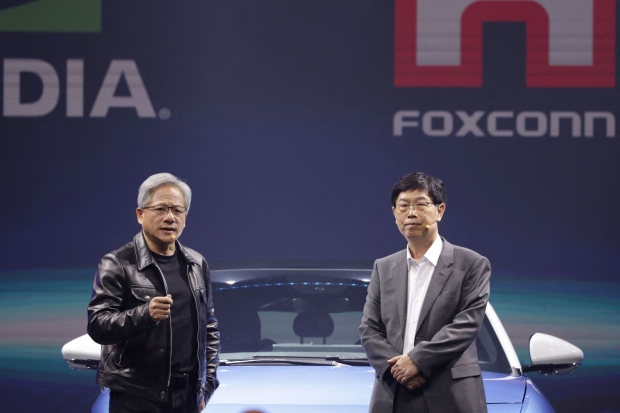 NVIDIA and Foxconn will work together on "AI factories" that will work on various applications, with both of the companies chipping in considerably in terms of what they individually excel in. Foxconn is a champion of manufacturing, while NVIDIA is a champion of technology and software.
NVIDIA CEO Jensen Huang and Foxconn Chairman Liu Young, at the recent Foxconn annual tech showcase held in Taipei, discussed their plans for a very ambitious AI factory initiative. Huang highlighted the "production of intelligence" as a new wave of manufacturing, which will be managed by massive AI-powered data centers filled with NVIDIA technologies and software.
AI factories will be built across the planet, something Foxconn will handle on their side of the deal. The two companies will be looking at the self-driving car market, something NVIDIA and Foxconn really want to dive into. An AI-powered data center will handle everything in terms of receiving, processing, and more from Foxconn and NVIDIA-made electric vehicles across the planet.
Huang said that a super-powered AI factory would boost the intelligence of autonomous vehicles, where the car would collect actual road experience, send it to the AI data center, which would then see improvements in the software of the vehicle, and then it would update the entire AI fleet. Huang wants to see a future where as many companies and industries as possible will use AI factories somewhere in their operations.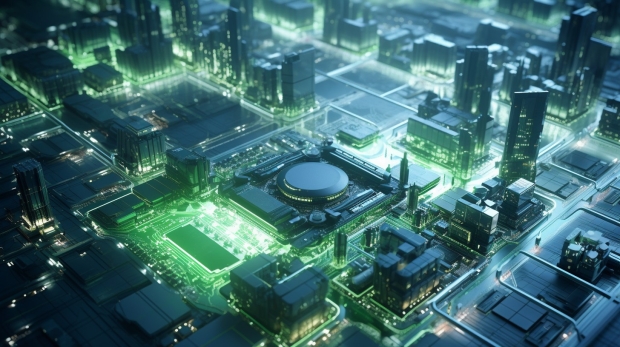 NVIDIA's new Grace Hopper DGX GH200 Superchips will be powering the AI factories, which is an important part of NVIDIA teaming up with Taiwan-based Foxconn Electronics. US trade sanctions have halted fast AI GPU products from being sent to China, especially the new GH200 GPU. Foxconn and NVIDIA will build "global" AI factories where they're not being stopped from having their product in the market -- China being this example for NVIDIA.
NVIDIA is already sold out of AI GPUs into 2024, and I'm sure as the new Blackwell GPU architecture gets unveiled next year, the 2024 AI GPUs will be sold out heavily into 2025. With AI factories needing even more -- many, many more AI GPUs -- I wonder if NVIDIA will be able to keep up the pace of production, given TSMC (also in Taiwan) can't just magically create more GPUs for NVIDIA to scale up its AI factory building business.
However, the electric vehicle (EV) market could be an interesting one for an AI and graphics giant like NVIDIA teaming with a manufacturing giant like Foxconn. Huang added that the Taiwanese company's goal was to turn into a "platform solution company" that's based in Taipei by offering cutting-edge applications like smart cities and smart manufacturing.
Foxconn on the other hand, is in early discussions with up to 14 potential customers to manufacture their electric vehicles, where it hopes to one day be the manufacturer handling up to half of the electric vehicles built across the planet.